OUR PROGRAMMES
e-Card Programmes
The Cerebral Palsy Society Executive Board has approved $300 getProgramme funding per financial member for the period from March 1, 2022 to June 30, 2022. Members are able to submit their applications to the team anytime by emailing cpsociety@cpsociety.org.nz. 
Funding can be spent via a member's membership card/e-Card and can be used like an eftpos card, as well as with retailers that don't have eftpos facilities. However, a retailer must be registered with the Cerebral Palsy Society as a supplier to the getProgramme for a member to spend their funds with them.
Click here to find out who is registered as a supplier, or to find out about becoming a supplier.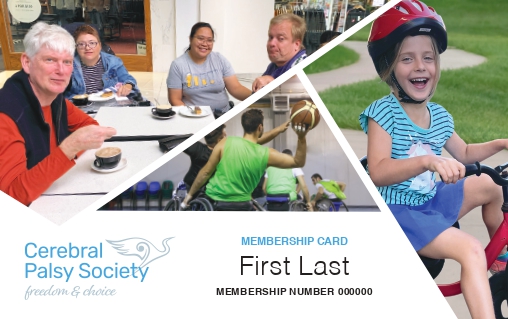 getProgramme funding, accessed via a member's e-Card, applies to the getOutThere, getPhysical, getThis&That and getUpAgain programmes. 
getStructured and getOnYourTrike are separate to the e-Card funding. 
Please click here to read our March 2022 update.
To check the balance on your e-card, please go to https://ecardsolutions.nz/portal/cps/ or check your last receipt.