October is Be Green & Be Seen month!  
Coinciding with World Cerebral Palsy Day on October 6, October is the month to show your support for people living with Cerebral Palsy.  
Join Kiwis across the country who will be dressing up in green – the international colour for Cerebral Palsy awareness – to celebrate, to embrace diversity, and to help advocate for a more accessible future for everyone. 
We're going to be celebrating Be Green & Be Seen throughout the month of October.

Wear green, raise funds, help make a difference
Anyone can join Be Green & Be Seen!
Dress green for the day, invite your friends and whānau around for a green morning tea or get your colleagues together for a workplace challenge. We've got plenty more green ideas, and green resources here. 
Raise funds for the Cerebral Palsy Society of NZ. You'll be helping people living with Cerebral Palsy live the lives they want to lead.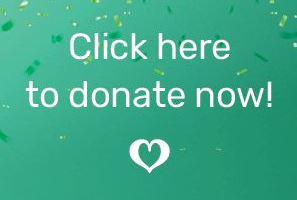 When you go green this October, you'll be supporting 
Cerebral Palsy Society members just like Pippa, Thomas and Trish.
About Cerebral Palsy   
Did you know that every three days a baby is born in New Zealand with Cerebral Palsy? That's around one in every 500 babies.    
Starting in infancy and lasting for life, Cerebral Palsy is the most common cause of childhood disability in this country.    
There are more than 10,000 people living with Cerebral Palsy in New Zealand and it affects more than 17 million people worldwide.   
Did you know there's a Te Reo Māori phrase for Cerebral Palsy?
Hōkai Nukurangi – to achieve what is important to you.
Learn more here.
Will you celebrate with us this October?    
The good and the bad of Cerebral Palsy can only change or be celebrated if we allow achievements to be shared and challenges to be noted.   Change starts with conversations and conversations start by being seen.  
A word or two from Thomas
CP Society member Thomas Chin shares his thoughts on the benefits the Cerebral Palsy Society brings to its members,
and why you should support Be Green & Be Seen.
---
#CPSocietyNZ #BeGreenBeSeen #WorldCerebralPalsyDay 
 
 Contact us: 
0800 503 603 
cpsociety@cpsociety.org.nz