Our Team
Matthew Slade Finance & Programmes Manager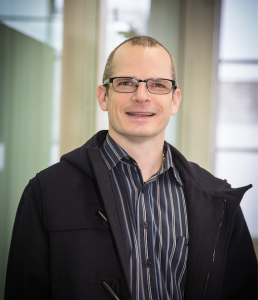 I had many roles within the society. I currently manage the accounts, I also manage the different programme's.
In my spare time I enjoy gardening, sports, going to movies, spending time with family and travelling.
---
Michael Northcott Office Manager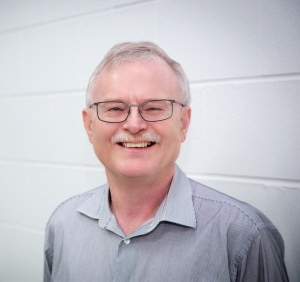 My name is Michael Northcott, and I enjoy through working for the CP Society the ability to be part of a team that assists people with Cerebral Palsy to be able to live better lives, and I think that the Programmes the Society offers makes a real difference to our members.
I have worked for a number of businesses, including organisations in the disability field, prior to joining the team at the CP Society.
For the Cerebral Palsy Society I fulfil many roles including answering many of the incoming calls and queries. In addition I have the Welfare Officer role, and in conjunction with Auckland Transport carry out Total Mobility assessments.
I coordinate a number of projects including the getOnYour Trike programme, purchasing equipment and IT assistance for the office, and at times, for members.
I enjoy swimming, reading, movies, repairing/ building things, and coming up with workable and effective solutions to challenges. I especially enjoy spending quality time with friends, family, and loved ones
---
Amy Hogan Researcher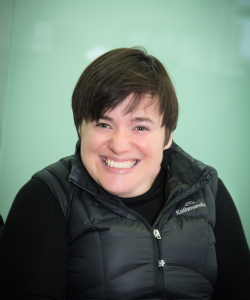 As a researcher and writer, my primary responsibility is to oversee the research project 'Cerebral Palsy Through The Lifespan.' This work bridges the gap between the paediatric system and adulthood with an emphasis on everyday experiences. This is knowledge that was lacking when I was growing up with CP. Our members have been very supportive of my work to date. In 2015/16 I am collating the data collected into user friendly information sheets for members and their families.  A secondary part of my role is managing our Facebook page and canvassing the web and libraries for interesting stories on CP. My primary goal is to be informative but interesting with a particular emphasis on quality of life, maximising independence and having a laugh.
In my spare time I like to hang out with my menagerie of rescue and service animals, work in my garden, read as much as I can
---
Sara Sheehan Liaison and Support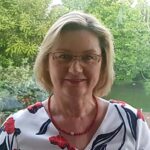 Prior to the Cerebral Palsy Society, I worked extensively as a Senior Clinical Orthotist – working with both adults and children with a range of conditions, including Cerebral Palsy.
Orthotics is a medical specialty that provides assessment, design, manufacture, and application of orthoses (braces).  During my career as an Orthotist, I managed an Orthotic clinic at Conductive Education and ran an in-house orthopaedic clinic.
The knowledge from this role has been extremely useful for my new role at the Cerebral Palsy Society as Liaison and Support, and I have been able to answer many Orthotic related questions. I have also produced a reference document on accommodative footwear, which has been published on our website.
I look forward to continuing to work with the Cerebral Palsy community, albeit with a different focus.
In my spare time I love spending time with my husband and family, and also enjoy vegetable gardening, craft, including tapestry, woodwork, and DIY.
---
Paul Munckhof  Review Layout Designer & Website Editor

I have a long history with the CP Society. In the mid 2000's I was asked to join the Board and continued to serve there until 2010.
I have done web development and the layout of publications for the society like the Review.
In my spare time I have a wide range of varied interests. I like listening to music, watching motorsport, have kept Aquarium fish for the last 40 years or so & budgies for the last 4 years since my kidney transplant.
I have one interest which is probably not very typical for a person of my degree of CP. I really enjoy going into my garage and repairing anything mechanical. I have fixed many small engines plus my cars & have a diploma in small engine repair. My current project is restoring a 1940's mower.
Also, something else that is unusual is that I was awarded the NZ Order of Merit in 2006 for services to disabled sport.
---
Jordon Milroy  Youth and Pacific Advocate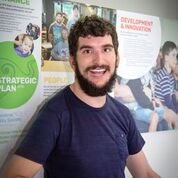 My role is underpinned by a passion for youth development and advocacy and draws on personal knowledge and lived experience.  While working for CPS, the Youth Alliance has been created which demonstrates the dynamic nature of cerebral palsy while weaving through the challenges associated with being a young person.
Growing up in Samoa has given me a unique perspective on Pacific Island culture and the barriers faced by the person with Cerebral Palsy, their families and the wider community. I have a particular drive to equip our Pacific people with the knowledge and the tools to best manage life with Cerebral Palsy.
My passions outside of work have resulted in eleven towers climbed and many seas sailed, all the while spreading awareness of disabilities, raising funds for wheelchairs and spinning a yarn at the local. With a healthy dose of humour nothing is too challenging to wipe the smile off my face.