Our Team
Clare Williams – General Manager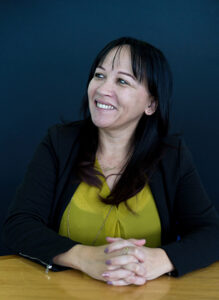 I was born and raised in a little town called Port Elizabeth, South Africa and immigrated to New Zealand with my husband and two children in 2000. My experience in both the commercial business sectors and Not-For-Profit Social Services and Health & Disability services sectors spans across 28 years in both New Zealand and South Africa. 
Core principals which guide my work ethic and practices included continuous innovations to improve operational performance and efficiencies to ensure maximum positive impact to the communities we serve. I have lived experience of supporting extended family members with cerebral palsy, muscular dystrophy, and autism.
When I'm not working, I love spending time with family, friends and our family's two fur babies (Bella & Dudley) and as often as the fickle Auckland weather allows I would enjoy time out on the water and camping.
---
Matthew Slade – Finance & Programmes Manager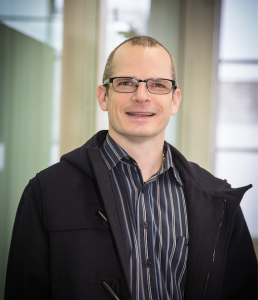 I had many roles within the society. I currently manage the accounts, I also manage the different programmes.
In my spare time I enjoy gardening, sports, going to movies, spending time with family and travelling.
---
Michael Northcott – Member Liaison & Support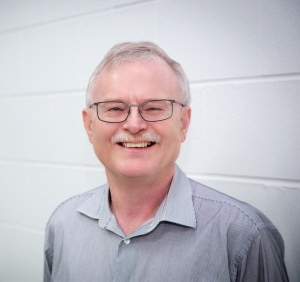 My name is Michael Northcott, after the CP Society recently restructured, my role changed.  Unfortunately people around the world have been affected by Covid, either by getting sick, having their jobs restructured and in the worst case, dying, sadly for all concerned.
Prior to joining the Society, I worked for a number of businesses, including organisations in the disability field.
I have fulfilled many roles with the CP Society over a number of years, and I enjoy being part of a small team and achieve working with people who have a shared vision that assists people with CP to be able to live better, more fulfilling lives as independently as possible.
I believe that the Programmes, Events and Coffee groups the Society offers, makes a difference to our members and their Family/Whanau.
For the Cerebral Palsy Society, My colleague and I answer many of the incoming calls and enquiries, purchase equipment and assist with IT for the office, and sometimes for members.
I coordinate a number of projects including the GetOnYourTrike programme, and in conjunction with Auckland Transport, I do Total Mobility Assessments.
I enjoy swimming, reading, movies, repairing/renovating and building things, coming up with workable and effective solutions to life's challenges.
I especially enjoy spending quality time with friends, family, and loved ones.
---
Sara Sheehan – Member Liaison & Support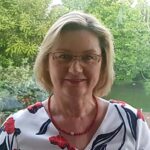 Prior to the Cerebral Palsy Society, I worked extensively as a Senior Clinical Orthotist – working with both adults and children with a range of conditions, including Cerebral Palsy.
Orthotics is a medical specialty that provides assessment, design, manufacture, and application of orthoses (braces).  During my career as an Orthotist, I managed an Orthotic clinic at Conductive Education and ran an in-house orthopaedic clinic.
The knowledge from this role has been extremely useful for my new role at the Cerebral Palsy Society as Member Liaison and Support, and I have been able to answer many Orthotic related questions.
I look forward to continuing to work with the Cerebral Palsy community, albeit with a different focus.
In my spare time I love spending time with my husband and family, and also enjoy gardening, craft, including tapestry, woodwork, and DIY.
---
Melanie Louden – Communications Manager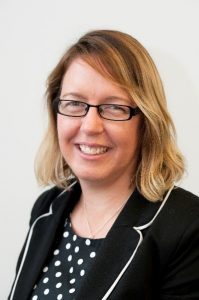 Prior to joining the not-for-profit sector, I spent 17 years in community journalism, working my way up from junior reporter to editor with Auckland's Suburban Newspapers. I left the world of journalism in 2016 and joined The Hearing House as the Fundraising and Communications Manager before moving to Surf Life Saving NZ where I was the Communications and Marketing Manager. I then returned to the disability sector, taking on the role of Communications and Marketing Advisor with the team at the Muscular Dystrophy Association of NZ, before accepting this exciting role with the Cerebral Palsy Society.
Outside of work, my husband and I have a daughter, we live in a beautiful part of West Auckland and we have a dog, a cat and 6 fish. I love to take photos, but don't get enough time to indulge. I love travelling, going to live theatre, and enjoy going out for dinner, spending time with my family and friends, and managing my daughter's football team.
---
Amy Hogan – Researcher & Writer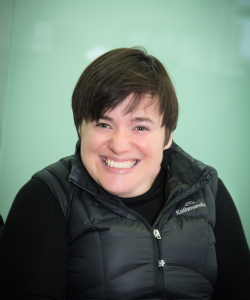 As a researcher and writer, a main focus of my work with the CP Society is to oversee the research project 'Cerebral Palsy Through the Lifespan'. This work aims to bridge the gap between the paediatric system and adulthood with an emphasis on everyday experiences. This is knowledge that was lacking when I was growing up with CP, and despite many advances in our understanding of CP across the lifespan, is still a major developing area. I am also a lead in the Cerebral Palsy Clinical Network which brings together people who work with CP across NZ to support high quality, cost effective and integrated CP programmes of care for children, youth and their whanau, with work streams including Intensive Therapies, Transition and Children's Voices.
A secondary part of my role is managing our Social Media and canvassing the web to find and share stories of the lived experiences from people with CP and their families. I also work as an advocate for members utilising my medical knowledge and using research and information to assist members in understanding the complexities of CP better. My primary goal is to be informative but interesting with a particular emphasis on quality of life, maximising independence and living well.
In my spare time I like to hang out with my menagerie of rescue and service animals, work in my garden, read as much as I can.
---
Maqymseahe Ninces – Communications Assistant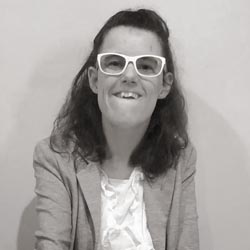 Diagnosed with Cerebral Palsy when I was 9 months old, I have spent my life navigating the role of being severely physically impaired in an able-bodied world. My experiences have given me a strong foundation in advocating for equality as well as augmentative and alternative communication. When I am not working on various projects, I am likely sailing, exercising or consuming some type of media.  
---