Our Board
Anthony Smith President

I have had the privilege of being on the CP Society Board since 2014 and in that time, have been proud to be part of shifting the Society towards being more strategically focused as well as having an improved operational structure. In addition to my role on the CP Society Board, I have also been a Director for Cerebral Investments Limited (CIL) since its inception in 2015.   CIL is an entity of CPS which is charged with maximizing a portion of the Society's capital fund through growth investments.  Having a daughter with CP I bring a hands-on knowledge of the reality of how cerebral palsy impacts both a person and their family, as well as a valuable perspective on many of the challenges facing the disability sector more broadly. In this capacity, I have been involved in Conductive Education early childhood and school-aged programs, as well as lobbying at a central government level for young people with CP within the education sector. I have also had many years of dealing with ACC and other government agencies. I enjoy seeing those affected by CP making choices for themselves and taking charge of their own lives. Outside of my Board position at CPS, I have a range of business interests and enjoy farming and getting out on the road on my motorbike or going off-road by bike or 4-wheel driving.
---
Jake Mills Vice President

Jake Mills work on the Be. Employed programme for Be. Accessible has seen over one hundred access students from around New Zealand secure meaningful employment. Jake has been a mentor and panel judge for Social Innovation New Zealand and is has also a regular speaker for the Sir Peter Blake Trust Dream team, empowering school kids to follow their dreams and to dream big.
A former Sports Development Officer at Sport Taranaki Jake helped establish the strategic direction and developed regional sports opportunities for those living with a physical impairment. He led the first Wheelchair Basketball team from Taranaki to a national tournament in over 20 years and implemented the inaugural Para-cyclist team to compete in the around the mountain relay held annually in Taranaki.
Jake is delighted to be working alongside the Cerebral Society to support the growth of a dynamic and well-rounded organisation where all members can flourish.
---
Dave Thomas Sec/Treasurer

My 21-year-old daughter Chelsea has CP and is profoundly deaf, hence my interest in CP Sector and my involvement with the Society.
I have a financial services background and therefore have a keen interest and focus on the investment and management of the Society's assets to ensure we maintain our resources for the benefit of the current and future membership. My role as a member of the Board for the Society is one I enjoy as it has helped provide me with a wider perspective of the impact that CP has on the lives of our members and makes me passionate about working to provide the best outcomes we can for them.
I was a Board Member for the Kelston Deaf Education Centre for 14 years (7 or 8 as Chairperson) and have been self- employed in my own business as an Authorised Financial Adviser since 2001.
---
Harvey Brunt Board Member

I have been involved with the Society for the past 23 years as President, Secretary/Treasurer and most recently as the General Manager. I have a 29 year old daughter with CP living at home with us, my other 4 children having sallied forth.
I believe strongly in the Guiding Principles of the Society, especially those regarding 'respect' (we show respect and consideration for people), 'participation' (we assist our stakeholders to participate in Society)and 'innovation' (we lead our sector by being innovative). The Society's mission of 'enhancing the lives of people with CP,' has and continues to be my compass.
I will strive to help the Board stay focussed on the governance and the strategic direction of the Society and leave the operational team to implement that strategy. I believe that my presence on the Board will increase cohesion and efficiency, allowing more time for matters that are the Board's responsibility. Now that I am retired I have the time to commit to being on the Board. In my conversations with members at Boccia and other events, as well as living with someone with CP, I have a good knowledge of the challenges. My involvement with the sector over the last eight years has added to that.
---
Michael Turner Board Member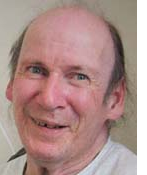 I was born in Westport and was diagnosed with CP when I was 5 years old. When I was 17 we moved to Christchurch which is where I have been living ever since. I became interested in joining the CP Society Board because it seemed like the organisation was relatively Auckland focused and would benefit from a South Island perspective.
Since joining the CP Board in 2010, I have been active in a number of areas. I currently co-host one of the Christchurch coffee groups which I am proud to say I have helped grow substantially –  I am currently looking at expanding this programme to set up another central-Christchurch group on a Saturday afternoon.  As much as possible I make good use of the CP Society programmes which, along with helping me with my CP, also gives me helpful insights into ways that the Society can improve these services to our members.
The getPhysical programme helps keep me reasonably actively, including playing Boccia and going to the gym two to three times a week.  I am also involved in planning and running local member events, and, in addition to my role with CPS, I have worked at Burwood Hospital for the past 15 years.
---
Michelle Hamilton Board Member

I am a Mum and live on Auckland's north shore with my two boys (Thomas aged 12 and Lachlan aged 7). As a person with cerebral palsy I have my own understanding of the power of perception, unconscious bias and discrimination both in the workplace and the wider community. I also know what it's like to make a difference in the lives of others through acting an advocate and ally to foster an environment in which people feel empowered to be the most authentic version of themselves. I am a passionate HR/People leader focused on positive cultural transformation within organisations.  For the last 20+ years I have worked inside prominent NZ businesses as a champion for genuine understanding and inclusiveness for all people. I have educated and influenced CEO's, executive teams and mangers to acknowledge and understand the power of diversity, acceptance and inclusion before we even knew what to call those things. Having currently stepped away from the corporate world, I have chosen to actively channel my commitment to diversity and inclusion in the workplace through my business Wobbly Unicorns. My business partner and I are delivering Diversity and Inclusion training using real life stories about discrimination, empowerment and acceptance to educate and coach people in workplaces across NZ and Australia. I have learnt a lot and have thoroughly enjoyed my time as a Cerebral Palsy Society Board Member and would be thrilled to continue to work in this capacity.
---
Merryn Straker  Board Member

I'm a Mum to three boys with our middle son Oscar a 10-year-old with Ataxic CP and with my husband Grant, we live in Whangaparaoa.
I'm passionate about neuroplasticity and how it applies to our CP kids. We have travelled twice now to the US with Oscar for two short intensives 12 months apart and we see real gains. It highlights the gaps we have for our kids here.
We need a strong and targeted advocacy function to lobby for therapy options for our school-aged CP kids. We need to support our SDR families who fundraise to huge lengths to get a better outcome for their kids and the least we can do is provide intensive PT when they get home funded through our own health system. Advocacy at governmental and ministry levels for change is necessary. Our CP kids deserve options – full-time meaningful employment and contributing taxpayers not drawing welfare to support them. Put the time in young and get them to be all that they can be.
I am the Chief Production Officer at Straker Translations, a company founded with my husband Grant. I have board and management experience and run a team of 85 across 7 different countries.
I truly believe that our kids are worth more than leaving their future to chance and I'm prepared to work incredibly hard to advocate to see that change.
---
Sally Thomas Board Member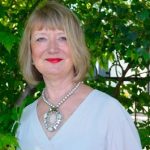 I am the parent of four lovely men, one of whom has Cerebral Palsy – Alex is 32 years old. He has received amazing practical support from the Society over the years – it is great to see an organisation that operates for the benefit of its members.
A little about me. I have worked in the disability sector since 1997 in a number of roles. Firstly as Manager of the early intervention programme at Conductive Education Canterbury; Project Manager for "our stories" a joint IHC/CCS Disability Action community awareness project; a development role with Lead School Transition service supporting adults with disabilities leaving school; Service Coordinator at CCS Disability Action in adult services and since 2016 as National Coordinator for NZ Foundation for Conductive Education. I am passionate about the rights of people with disabilities and their families to have a great life and choice and control over how this looks – we are all individuals!
I have thoroughly enjoyed my first term on the Board of the Society and am excited by the current focus on advocacy and vision of "changing New Zealander's attitudes towards physical disability".  The disability sector as a whole is going through a time of change (yet again!) and we need to ensure that the needs of the people that we support are highlighted at all levels of decision-making.
As an organisation I feel that we are fortunate to have such a passionate, committed Board who bring a range of skills and experiences to the table. 
I would love the opportunity to continue to utilise my passion and lived experience of disability, along with the views of the cross-section of people that I meet through my work, to create positive change in the lives of the people that sit at the core of our work.
---
Frieda Crawford Board Member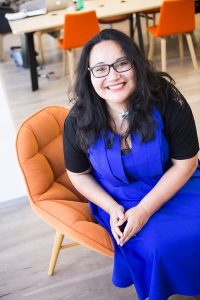 I live in Wellington with my husband and three children, Rhyan, Louis and Ruby. Louis has spastic diplegic cerebral palsy.
I hold a Bachelor of Laws and was admitted to the High Court of New Zealand in Wellington in December 1997. Over the last 20 years or so, I have held various legal positions in private practice and in-house.  After Louis' diagnosis in 2003, I changed my career path and entered the world of legal recruitment.  Having cut my teeth within a global recruitment agency and a national recruitment agency, after 8 years, I left paid employment behind and established my own global legal recruitment consultancy in August 2011.
I bring previous Board experience to the table, in that I was on the Board of Trustees for Ronald McDonald Wellington Trust, providing corporate governance and ensuring the senior management team met their strategic objectives.
For the last 16 years, my family and I have been navigating the challenges of the education and health systems on Louis' behalf.   In my role as a mother of a child with cerebral palsy, as a former lawyer, and as a current business owner, I hope to bring a range of practical experience to the Board and the Society.