Request A Call From Our Team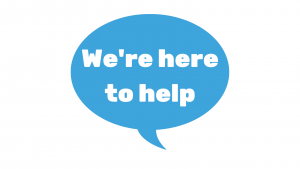 If you're feeling isolated or need support, our team is available to talk.
Sometimes, having someone to chat with can make a huge difference during times of isolation, loneliness, grief, or struggle.
We are here to listen, and offer a friendly ear. 
We can direct you to, or suggest services, that may be able to help.
We are at the other end of the phone, so why not request a call from the team today?
Or call us on 0800 503 603, or send an email to cpsociety@cpsociety.org.nz. 
Support and helplines
Need to Talk? — free call or text 1737 any time for support from a trained counsellor.
Free call or free text 1737 any time, 24 hours a day. You'll get to talk to (or text with) a trained counsellor or talk to a peer support worker. The Need to Talk? service is completely free and offers brief 1:1 counselling support where they focus on one or two key things you need support for.
Youthline — call 0800 376 633, free text 234 or email talk@youthline.co.nz.
Youthline is a "with youth, for youth" organisation that supports young people aged between 12-24 years throughout Aotearoa New Zealand. 
Youthline is here to support all young people – this includes young people who are struggling (with their mental health or other issues), as well as young people who want to learn, grow and give back to their community.
What's Up? — call 0800 942 8787 — a safe place for tamariki and rangatahi to talk.
Trained counsellors are happy to help you with whatever you need. They can listen or give advice. They're here for everything that's on your mind no matter how big or small.
Lifeline — 0800 543 354 (0800 LIFELINE) or free text 4357 (HELP).
Free community helplines (Lifeline 24/7 and Suicide Crisis Helpline), as well as text support service HELP (4357), are answered by qualified counsellors and trained volunteers.
Depression.org.nz — 0800 111 757 or free text 4202 to talk to a trained counsellor.
Talk to a trained counsellor at the Depression Helpline about how you are feeling or to ask a question.
0800 OLA LELEI – The Pacific Community can receive mental health support on 0800 Ola Lelei – 0800 652 535.
0800 OLA LELEI  is a free national Pacific helpline anyone can call if they are feeling worried, stressed or concerned about anything and need someone to talk to, help and support.
The helpline runs Monday to Friday, 8.30am to 5pm. The OLA LELEI team speaks Samoan, Tongan, Cook Islands Māori and English.
Food support via MSD – apply for food grants, benefits, and support.
0800 552 002 (Seniors 65+)
0800 889 900 (Students)
0800 559 009 (General line)