Research opportunities
Cerebral Palsy is an exciting area of research, science, and clinical practice. Discoveries are being made all the time particularly when it comes to specific areas of living with CP, such as the difference between Level I and V.
The Cerebral Palsy Society regularly gets approached with research opportunities. This page is a place to learn about different studies and the summaries of their results.
If you would like information about CP research in general, please contact amy@cpsociety.org.nz.
If you are interested in specific studies, please contact the researcher directly.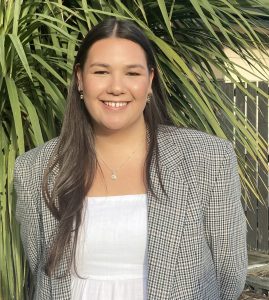 Swallowing difficulties (dysphagia) as result of Cerebral Palsy
Kia ora! Talofa lava! Malo e lelei! Fakafeiloaki! Ni sa bula! Kia Orana!  
Researchers at the Rose Centre are seeking parents of Māori and Pasifika children with cerebral palsy. Your child will have experienced swallowing difficulties (dysphagia) as result of cerebral palsy.  
This study will involve you sharing your child's experience with swallowing difficulties, your experience as a parent and the speech and language therapy your child has received for their swallowing.  
This would be a two hour long interview.  
Your involvement will help us to improve services for speech and language therapy in Aotearoa.  
If you would like to share your experience with us, please contact Jade Raemaki for further information via email jer108@uclive.ac.nz or phone 03 369 2385.  
Watch this video for more information. 
Join Our Online Community
It's an important time to be connected. Connecting with your community is an incredibly powerful way to beat isolation at this time.
Join our online community today where you can speak with CPS staff, and other families around New Zealand who either have, or know someone living with Cerebral Palsy.
Visit our Facebook
Request A Call From Our Team
We're here to help. If you're feeling isolated or need support, our team is available to talk. Sometimes, having someone to chat with can make a huge difference during this time of isolation.
Why not request a call or email from the team today?
Request a call