Our Members - Their Stories
New season equals new goals
26 Jun 2023
The pool, the slopes, the give-it-a-go attitude – there's no stopping Luka.
By Melanie Louden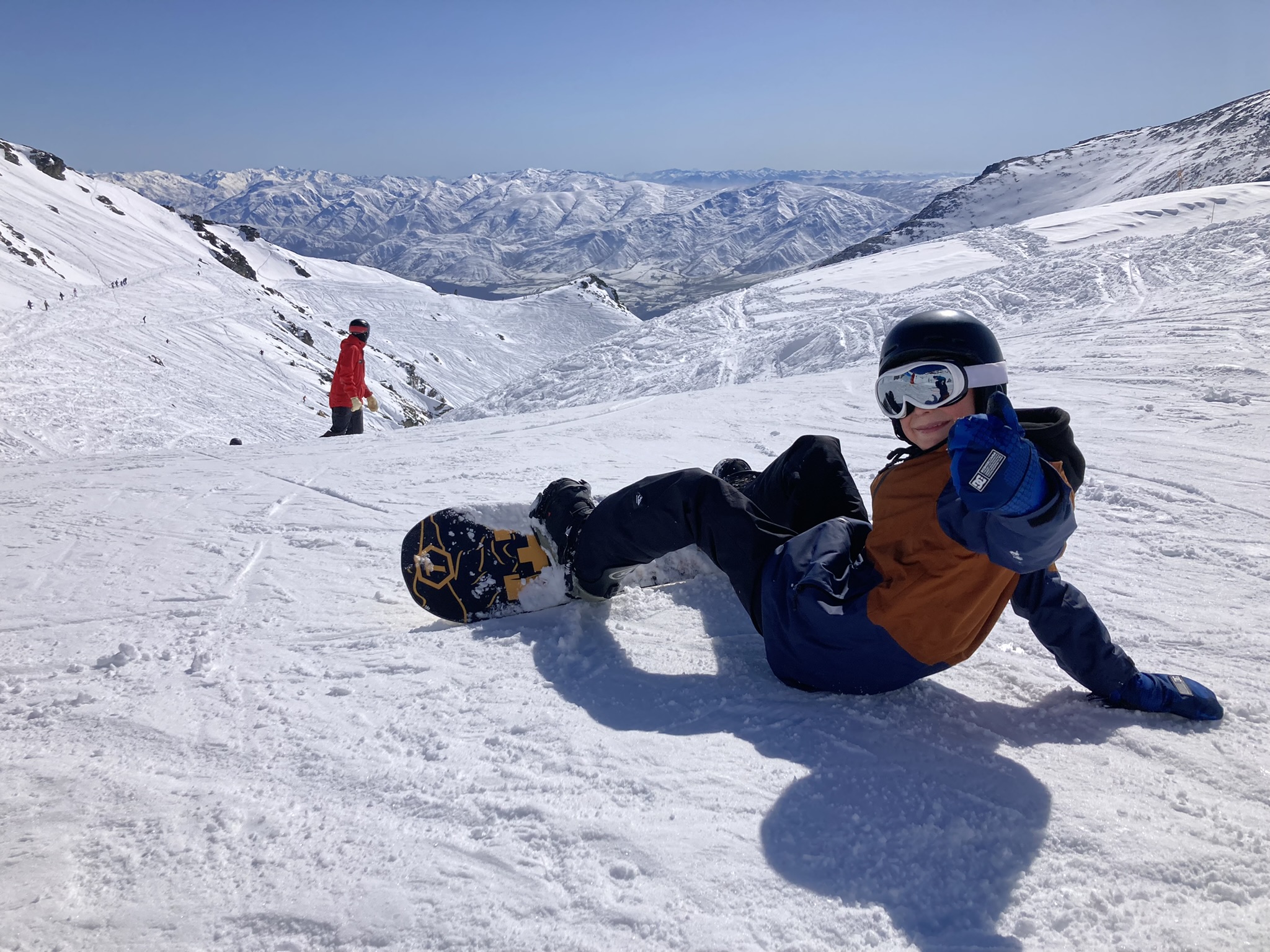 Luka Bloomfield is in his happy place when he's on the slopes.
If you're looking for Luka Bloomfield, chances are you'll find him in one of two places – the swimming pool in summer or on the slopes of the Remarkables or Coronet Peak in winter.
The 10-year-old Queenstown lad lives with Cerebral Palsy and competes against able bodied children in the pool, and loves participating in adaptive snowboarding.
He's also keen to get out on his bike and his stand-up paddle board, and enjoys kicking a football around. 
Luka was born at 32 weeks and his birth was "traumatic". It affected his oxygen levels, leading to a diagnosis of Spastic Diplegia Cerebral Palsy when he was 3.
"Luka was 18 months old when he started walking," says mum Carla Bloomfield. "He would fall a lot and struggled with balance."
The family was referred to a pediatrician and after being with the pediatrician and a physiotherapist for half an hour, it was clear that Luka had Cerebral Palsy.
In the early years, Carla and Luka's dad Adam, didn't tell their son about his diagnosis. 
"Luka was around the age of eight when he came to us and said 'why can't I do things other boys my age are doing', like monkey bars, which he has now mastered.
"We only explained the Cerebral Palsy to Luka when he was eight years old as we didn't want it to effect or be an excuse for him to not give things a go."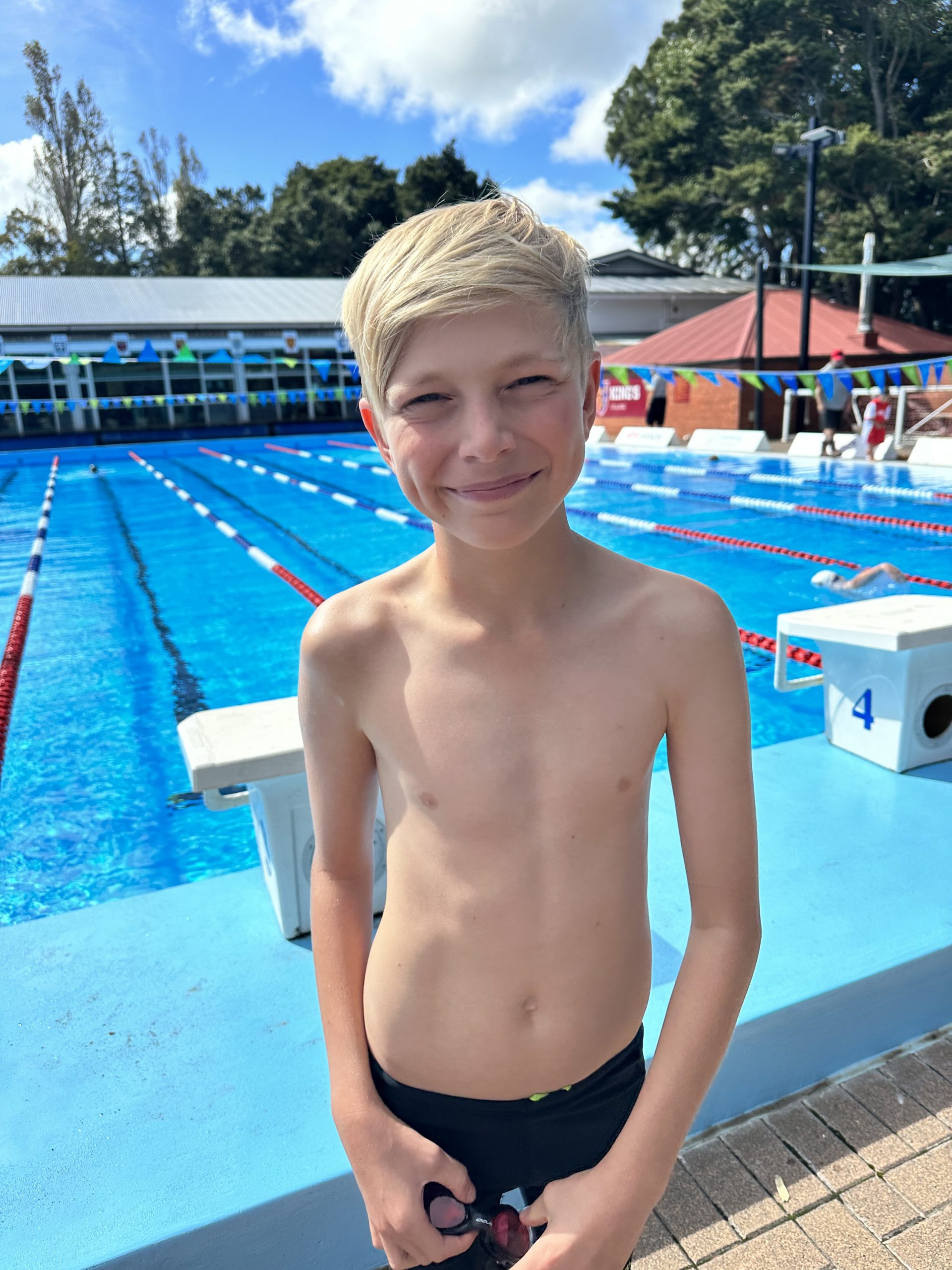 During summer, Luka switches the snow for the pool.
They now have a son who doesn't shy away from a challenge.
"It is so awesome to see him determined to give things a real go and never give up on trying the things he loves," Carla says.
"Words can't explain how proud we are of Luka, especially seeing him swimming against able bodied children and doing so well."
Last year Luka represented his school in a regional swimming competition, and this year he attended his second Halberg Games. 
"It was awesome," he says. "I loved meeting new friends and catching up with friends that I met last year." 
Luka took part in running, shot put, discus, long jump and club throw events, often placing third in his division. He also competed in four swimming events where he placed, third, fourth and sixth in New Zealand.
Luka started skiing when he was five, but the effects of Cerebral Palsy made it difficult for him to turn right.
He'd seen friends snowboarding and thought it looked like fun so a year and a half ago he picked up a board and gave it a try.
Luka now takes part in adaptive classes and trains most weekends in winter and during the winter school holidays. 
"Going fast and learning new tricks" on his snowboard is a highlight for him.
He also loves hanging out with his snowboard instructor Andrea Morello, and "beating my dad down the mountain and trying to keep up with my mum".
Luka has got his sights set high and his goals planned out. After knocking off all his goals last year, this winter he wants to "learn to ride the park doing rails, boxes and jumps".
Carla says snowboarding has been great for Luka in more ways than one.

Luka Bloomfield, with his dad Adam, mum Carla and family dog Charlie. Luka and Charlie love getting out on the water. Snowboard instructor Andrea Morello, left, and Luka, have a great  relationship.
After a season of snowboarding and having his feet in snowboarding boots, Luka had more range in his ankles.
"It was incredible!" says Carla. "We didn't even have to do stretches with him. The snowboarding did it all for him."
Earlier this year, Carla travelled to Canada for an all-women's event for those involved in adaptive snowsport, and then attended the CADS (Canadian Adaptive Snowsports) Festival.
She's hoping to take Luka to CADS in the coming years, but for now, Carla and Luka have their sights set on the 2023 Adaptive Snowsports Festival held at the Remarkables Ski Field in Queenstown from August 4 to 6.
Luka will be taking advantage of all the opportunities on offer while Carla will volunteer at the festival for the fourth year.
"I absolutely love it!" Carla says. "I Love watching the faces of the children and adults who have never seen snow. I want everyone to be able to enjoy our winter Wonderland."
---
This article was originally published in the May to August 2023 edition of The Review magazine.
For more information:
Melanie Louden
Communications Manager
melanie@cpsociety.org.nz
Mobile: 022 087 8191