NEWS & UPDATES
Stepping Up
05 Sep 2019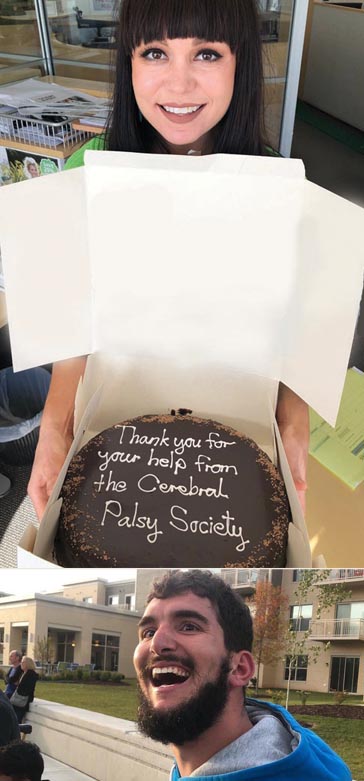 The Cerebral Palsy Society (CPS) is a relatively new pro bono client. Wellington solicitor Sam Cathro worked with an inspiring young man – Jordon Milroy, who works for the CPS as a Youth and Pacific advocate, and has cerebral palsy himself.
That doesn't stop his tireless campaigning though. Jordon's particular passion is climbing towers – notably the Sky Towers in Auckland and Brisbane, Eureka Tower Melbourne, Sydney Tower, SkyPoint Gold Coast, Stratosphere Las Vegas and The Empire State Building in New York. "When I climb I leave my disability at the bottom step", Jordon said.
It's not easy for him but he does it to raise money for young people with disabilities. Jordon grew up in Samoa, so his focus is to help youth with disabilities in his homeland.
"It has given me a unique perspective on Pacific Island culture and the barriers faced by people with cerebral palsy, their families and the wider community. I have a particular drive to equip our Pacific people with the knowledge and the tools to best manage life with cerebral palsy."
So when Jordon needed assistance with a legal issue, Bell Gully was happy to help.
"Jordon is such an impressive guy in what he achieves and we were really keen to assist him.
There were quirks of the issue that were quite different to the commercial issues we usually deal with, but it was refreshing to engage in a less formal context, which we don't usually see in our day-to-day work. It was incredibly satisfying to be able to help, and to feel like we were making a difference", Sam said.
CPS's chief executive officer Gilli Sinclair also looked to Bell Gully for assistance when they sought to update their rules of incorporation.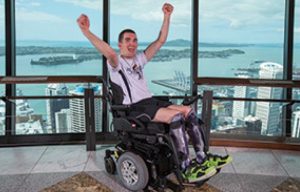 "We completely overhauled their rules of incorporation so that it was compliant with the Incorporated Societies Bill currently before Parliament. They are now ready for that when it does come into force. This kind of work can seem overwhelming to a not-for-profit but for us it was relatively straight forward. Our pro bono work meant that CPS can spend their precious donations where they are most needed", solicitor Stephanie McQuaid said.
"Working for pro bono clients such as CPS is so rewarding. You get to work closely with these inspiring people and they truly appreciate what we do for them…expressed through cake!"