Cerebral Palsy and The Parent Perspective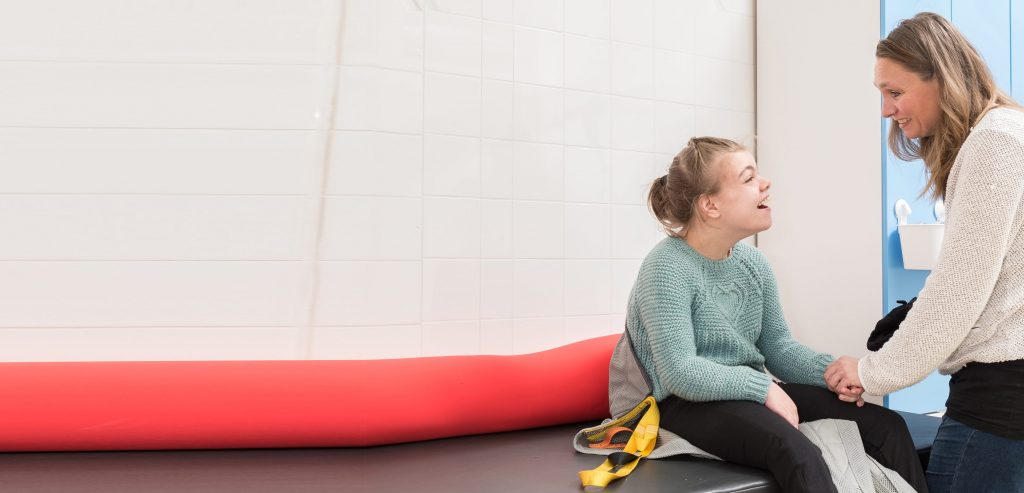 Saturday 24th March 2pm – 4:30pm , RSVP 20th March
Cost –Free for CPSNZ Members
During March 2018, Auckland, New Zealand will host the AusACPDM Conference which provides multidisciplinary scientific education for health professionals, and promotes excellence in research and best practice clinical care for children and adults with cerebral palsy.
The Cerebral Palsy Society of New Zealand has partnered with the conference organisers to provide a unique opportunity for our members to hear three relevant speakers present on the impact of research, the "F" words (function, family, fitness, fun, friends, and future) in childhood disability and ensuring the parent perspective. This is an opportunity to hear about world-leading studies on CP that have led to exciting new insights into the treatment of physical disability – this will be an interactive meeting allowing parents to feedback on their experiences and ask questions.
CPSNZ is committed to supporting the advanced understanding & awareness of evidence-based practice in childhood physical disability and is pleased to be able to invite parents of children with cerebral palsy to attend this special event.The meeting will close with refreshments and time for members to network.
Speaker Profiles
Professor Iona Novak
Professor Iona Novak is the Head of Research of the Cerebral Palsy Alliance Research Institute, School of Medicine, University of Sydney Australia. Iona is a Fulbright Scholar and winner of the University of Sydney Award for Professional Achievement. In 2005 she co-founded the Cerebral Palsy Alliance Research Institute with the Chief Executive Officer for the purpose of: prevention, cure and best management of cerebral palsy.
Driven by an internal belief that healthcare truly has the potential to change lives, Iona has pursued projects and roles with the greatest possible impact on children and families today and tomorrow's world. For example, the leadership of the Cerebral Palsy Register. Iona has a background in occupational therapy, with a particular interest in neuroplasticity.
Areas of Focus
Evidence-based practice, knowledge translation, goal-directed training, and clinical trials for cerebral palsy including neuroprotective and neuroregenerative agents.
---
Dr Peter Roserenbaum
Dr. Peter Rosenbaum is Co-Founder of CanChild. He is a Professor in the Department of Pediatrics and an Associate Member of the Department of Clinical Epidemiology and Biostatistics at McMaster University. Peter held an inaugural Tier I CIHR Canada Research Chair in Childhood Disability (2001-2014) which allowed Peter to devote his time to clinical and health services research, writing, mentoring and lecturing internationally. His research interests include studies of the processes of care research program, the evaluation of family-centred functional approaches to care, how to describe and measure functional status and the development and implementation of a database system for gross motor disability. He works with a number of graduate students at several universities. From 2007-12 Peter was the inaugural Director of the McMaster Child Health Research Institute, of which CanChild was a Founding Member. He is a contributing author on over 300 peer-reviewed papers and book chapters, and the author, co-author or editor of four books in the field of developmental disability.
Areas of Focus
Childhood disability, family-centered service, family wellbeing in families of children with 'complicated lives', measurement and functional classification in childhood disability.
---
Andrea Cross
Andrea graduated in 2011 from Wilfrid Laurier University with a Masters of Science in Kinesiology. Her master's thesis examined the influence of a structured swim program on children with autism spectrum disorder and other social communication developmental delays. After completing her master's, Andrea worked at King's-Edgehill School in Windsor, Nova Scotia as the Learning Differences Coordinator. Andrea is currently a PhD Candidate in the School of Rehabilitation Science at McMaster University. Her doctoral research focuses on family-researcher partnerships and knowledge translation. Working with a team of CanChild researchers and family partners, Andrea's doctoral thesis aims to translate health research knowledge directly to families and support the uptake of a holistic and health affirming approach to childhood disability. Her doctoral supervisor is Dr. Peter Rosenbaum, and her committee members are Dr. Jan Willem Gorter and Professor Sue Baptiste. 
Areas of Focus
Family-researcher partnerships, knowledge translation, family-centered care, ICF, F-words in Childhood Disability (function, family, fitness, fun, friends, and future)
Start:
March 24, 2018 2:00
Location:
Royal New Zealand Yacht Squadron
Westhaven Marina
181 Westhaven Drive
Auckland New Zealand
Google Map
Contact:
Jacqui Parkinson
Email:
jacqui@cpsociety.org.nz