NEWS & UPDATES
Show Your Ability Expo 2021
06 Apr 2021
After being postponed earlier in the year, the Show Your Ability Expo is back on!
The Show Your Ability Expo is all about equipment for people living with disabilities. There will be equipment for all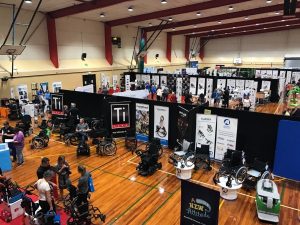 ages including modified vehicles, beds, hoists, mattresses, smart homes, wheelchairs, sensory stimulation, powerchairs, ADL items, splints, disability support groups, scooters, seating and positioning… all under one roof!
The Cerebral Palsy Society of New Zealand will also be there!
Date & Time:
9:00 a.m. until 3:30 p.m. Wednesday, the  14th of April 2021.  
Location: Eventfinda Stadium (North Shore Event Centre), 17 Silverfield, Wairau Valley, Auckland, New Zealand, 0627.
Cost: Admission to the expo is FREE. Other benefits will be the ability to:
Get FREE parking.
Register at the Show to go in the draw for an iPad.