NEWS & UPDATES
It's time to renew your membership
19 Apr 2023
This is a friendly reminder that your membership with the Cerebral Palsy Society of New Zealand will expire on June 30, 2023.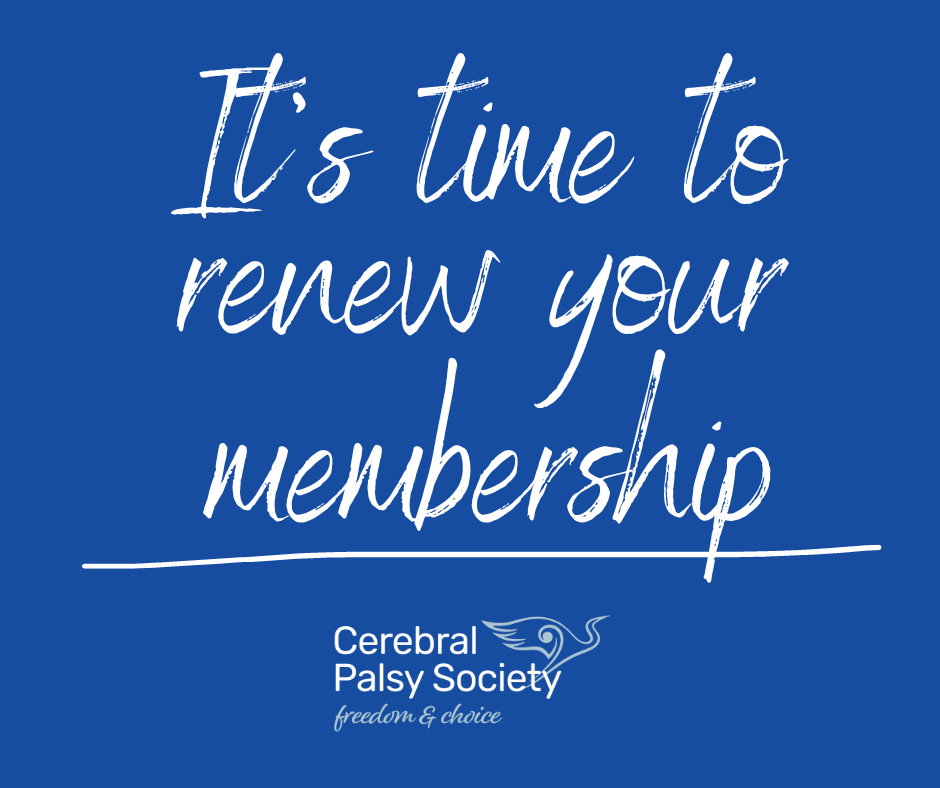 Your $10 Individual Membership fee can be paid by direct credit to the Society's account 12-3011-0809757-00. In the particulars please put the first and last name of the person with Cerebral Palsy, and their membership number.
If any of your details have changed, please send us an email, call us to update the details, or click here to download the Membership Renewal Application Form, fill it in and email it to us or post it to: 
Cerebral Palsy Society of New Zealand
DX Box CP 31005 
Newmarket 
Auckland 
New Zealand
Please note, the Society does not accept payment via cash. Please do not put cash in the post to cover your membership fee.
Our membership year runs until the end of June, so renewing your membership now will cover the following membership year from July 1, 2023 to June 30, 2024.
This will need to be paid by June 30.
To make things easier, you can also pay a maximum of four years in advance ($40).
If you have any questions, please feel free to get in touch with one of our Member Support and Programmes Coordinators on 0800 503 603, or email cpsociety@cpsociety.org.nz