NEWS & UPDATES
Hardship assistance – Ministry of Social Development
22 Feb 2022
Monday, February 21, 2022
An update from the Ministry of Social Development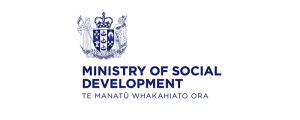 I wanted to let you know that Cabinet has extended the increased income limits for hardship assistance, meaning more people will continue to be eligible for hardship assistance – until 30 June 2022.
This means more casual or part-time workers, or people who aren't already getting financial support will continue to be eligible for help with their immediate or emergency costs. This is especially important so we can provide direct help to people as part of the COVID welfare response. (Note: Income limits for Emergency Housing Special Needs Grants, Transition to Work Grants and the Course Participation Allowance aren't changing.)
People new to MSD can check these links to see the new income limits: Special Needs Grant, Recoverable Assistance Payment or Advance Payment of Benefit, then click on our check what you might get guide. They'll be asked some easy questions about their costs, then we'll let them know about Work and Income payments they may be able to get. They may wish to ask a friend or family member to help them use the guide.
Alternatively, if they'd like to talk with MSD, they can call us:
0800 559 009 for working age
0800 552 002 for over-65's
0800 88 99 00 for students
Interpreters are available if that suits them best. 
Ngā mihi nui
Anne Hawker
Principal Disability Advisor
Ministry of Social Development
---
More information is available on the Unite Against Covid-19 website.