NEWS & UPDATES
New appointment to the CPS Grants Committee – Welcome to Liam Sanders
24 Sep 2021
We'd like to take the opportunity to welcome Liam Sanders as a new appointment to the CPS Grants Committee.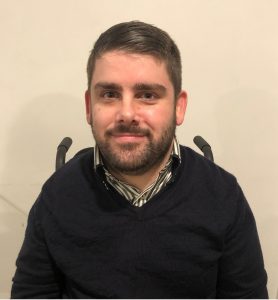 I was born and raised in Pukekohe but now reside in Auckland CBD. Whilst still attending school, I was lucky enough to be introduced to the sport of Boccia. I was then selected into the National team and travelled to my first World Championship event. Over the next few years, I had the privilege of representing New Zealand at two Paralympic Games and other various competitions across the world. 
On a professional level, I have held various leadership roles, within different industries. Currently I work for an organisation called HealthSource, where I manage the Auckland Regional Eligibility Assessment Team. The work we do at HealthSource directly impacts the services our DHB stakeholders provide to patients and it's great to be a part of that. 
Outside of work, I enjoy spending time with my partner and my family, whom are situated in the Coromandel (parents) and two brothers in Melbourne. Pre Covid-19, my partner and I would make yearly trips to Japan, to visit her friends and family. As an aside, I am also an avid rugby and F1 fan.