NEWS & UPDATES
CPS and Supergenerous – making your generosity go further
13 Jul 2022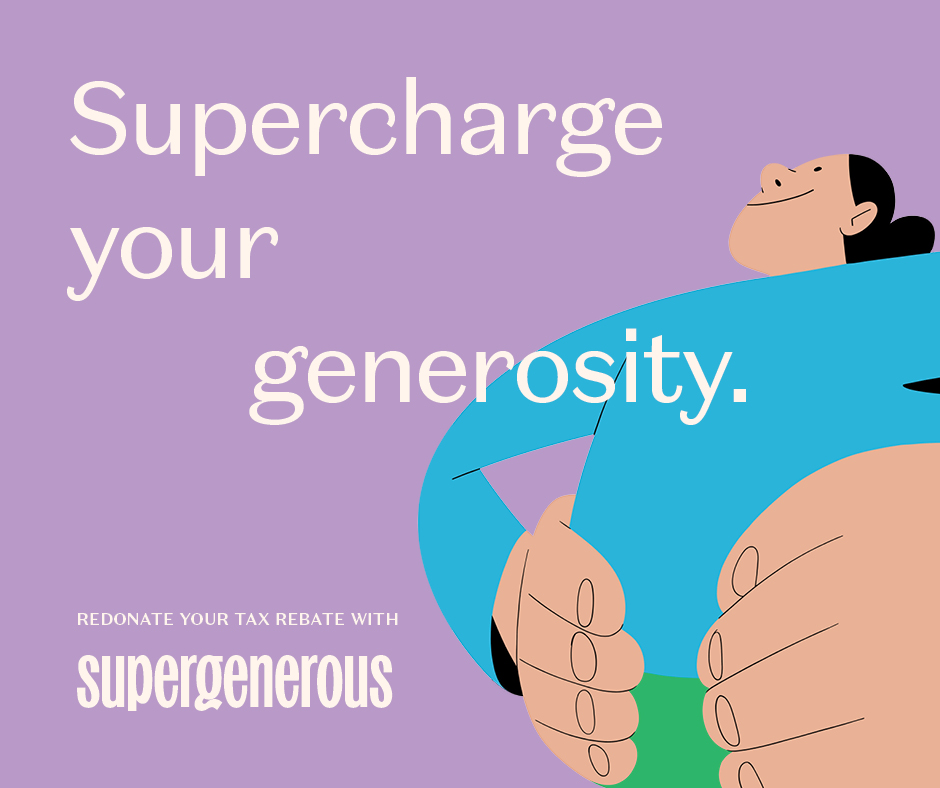 We've teamed up with Supergenerous to make your generosity go further
Did you know that each donation you make over $5 to the Cerebral Palsy Society is eligible for a 33% rebate from the IRD? We've partnered with Supergenerous (formerly Fund a Future) to make this process hassle free – so you don't even have to deal with the IRD.
Sign up with them, give them the names of the charities you donated to and they'll do the rest.
They manage your rebate claims for donations made in the past 4 years – and then every year after that. So you never have to sign up with them again. They've made it so hassle free it's a no brainer.
Supergenerous wants to supercharge the impact of human generosity, so they give you the option to keep the rebate for yourself or gift your rebate as a new donation right back to us. Helping you to become Supergivers by upcycling your original donation.
All you need to do is sign up on their website, they'll collect receipts for all the charities you give to, manage the claim through the IRD and send you updates along the way – all you need to do is sit back and relax while they do all the hard work.
If they secure your rebate they take a small fee of 10% + GST which helps them to continue working towards getting more money back to organisations like ours.
It only takes 5 minutes. Make your generosity go further by signing up.