NEWS & UPDATES
COMPRESSION/POSTURE GARMENTS
10 May 2019
WHY USE A POSTURE/COMPRESSION GARMENT?
Medical research has shown that 'dynamic compression garments can reduce involuntary movements, and improve trunk stability, while reducing muscle tone in spastic & dystonic muscles.
"The compression garments allow me to consciously work on my posture by providing a guide for the best positioning for my body. It is possible to incorporate wearing the garment during everyday activities in my wheelchair and community – it's discreet and comfortable" – Amy Hogan, Researcher at the Cerebral Palsy Society
HOW DO COMPRESSION GARMENTS WORK?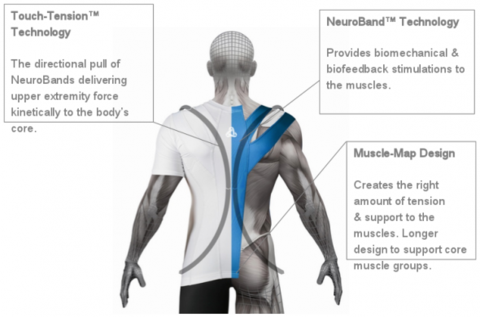 They're specifically designed to create alignment and stability by applying pressure to areas requiring additional support, such as limbs and trunk or both. By applying deep pressure to specific areas, the garments are able to increase muscle awareness and activation similar to pressure applied by a therapist in treatment.
Recently we had the pleasure of hosting Dr Pia Stampe, Physiotherapist PHD and Director of Step by Step USA. Dr Stampe was able to demonstrate how compression garments improve alignment and stability by putting children and adult patients in different types of garments and then performing different exercises and activities.
"We have since used sports compression and posture shirts on many teens and adults with CP and have seen very consistently good results. What we always hear is, 'I feel so much stronger, I do not get as tired and it is easier to move my body.' Although the shirts are relatively expensive, it is a good investment for improvement of both function and self-confidence." – Dr Pia Stampe
CHOOSING THE RIGHT SUIT
There are multiple brands of compression garments, so chat to your therapist about which suit would be best for you or your child. For sizing, follow the instructions on the brand's website or ask your therapist if they can help by measuring your child. To help you choose, we've outlined the three brands available under the getThis&That offer.
Please note that to use your vouchers, all orders must be placed through gemma@cpsociety.org.nz or by calling our office.
Alignmed – adults and teens
Neurological disorders are complicated and can be very difficult to manage. However, they all share similar characteristics in the fact that they increase pain, decrease strength, influence balance, alter movement, and decrease sensation. Alignmed's products have been scientifically proven to combat these effects through proper anatomical alignment which is a key variable for increasing strength, stamina, balance, joint health, circulation, and overall wellbeing. Men's and women's posture shirts pullover/zipper are available and recommended by Dr Pia Stampe.
Alignmed are offering a 15% discount to our members. Visit www.realigntech.com.au to see the full range of products and sizing – then place your orders through gemma@cpsociety.org.nz
SPIO® – children and teens; made to measure for adults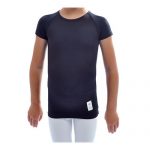 Stabilizing Pressure Input Orthosis (SPIO®) assists patients with stability and proprioceptive deficits through deep pressure. Since deep pressure appears to be an important somatic input for balance and movement control, SPIO® is designed to provide and enhance deep pressure sensory input around and toward the midline of the body to improve dynamic stability and postural activation. SPIO® orthoses have shown to be effective with kids of all ages living with cerebral palsy and have sizes from children to mid-teens. Made to measure sizes for adults are available on request.
SPIO® are offering a special discount on their products and their TLSO suit (their most popular product, which supports trunk and hips) will now be $400 incl. GST until 30th June 2019, with free shipping on all products. Visit www.spioworks.com to see the full range of products and sizing – then place your orders through gemma@cpsociety.org.nz
TheraTogs – children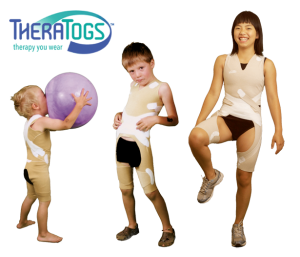 TheraTogs are orthotic undergarments and strapping products that give individuals with sensorimotor impairment a highly effective way to improve postural alignment and stability, movement skill and precision, joint stability, and prolonged muscle stretch. Clinicians love TheraTogs because they work in therapy sessions and, when worn in-between sessions, continue to be effective for the wearer in providing numerous additional hours of therapy.
TheraTogs are offering a 35% discount on the retail price of all their products to our members. Visit www.theratogs.com to see the full range of products and sizing, then place your orders through gemma@cpsociety.org.nz
"The first time we tried an off-the-shelf sports posture shirt, we were astonished at the result. Mason was a 16 year old boy with spastic diplegia. As often happens during the teen years, he was losing function and he was in pain. We put him in an Alignmed posture shirt and the immediate change in his posture was nothing short of amazing. During his intensive it became evident that the shirt provided 'an anchor' for his weak core. Once we anchored his core, balance and gait improved significantly and most importantly his confidence blossomed and he realised his own potential for improving his function." – Dr Pia Stampe
RECENT NEWS
RECENT UPDATES