NEWS & UPDATES
The Review magazine is out now, petition delivered to Parliament, and plenty more news
24 Feb 2023
Kia ora koutou katoa to all our members, 
It's been just under a month since our last email to you – and so much has happened in that time.  
Our heart goes out to everyone who has been affected by the floods in the top half of the North Island, and the destruction and devastation caused by Cyclone Gabrielle – we hope you are all safe, and recovering well. 
If you need support, please contact the Society on 0800 503 603 or email cpsociety@cpsociety.org.nz. 
Or you can also find information here:  
Support for disabled people – Community Support Package 
Civil Defence Payment 
We have plenty of things going on within the Society that we'd like to share with you.  
---
The Review magazine – hot off the press 
The latest edition of The Review magazine is out now!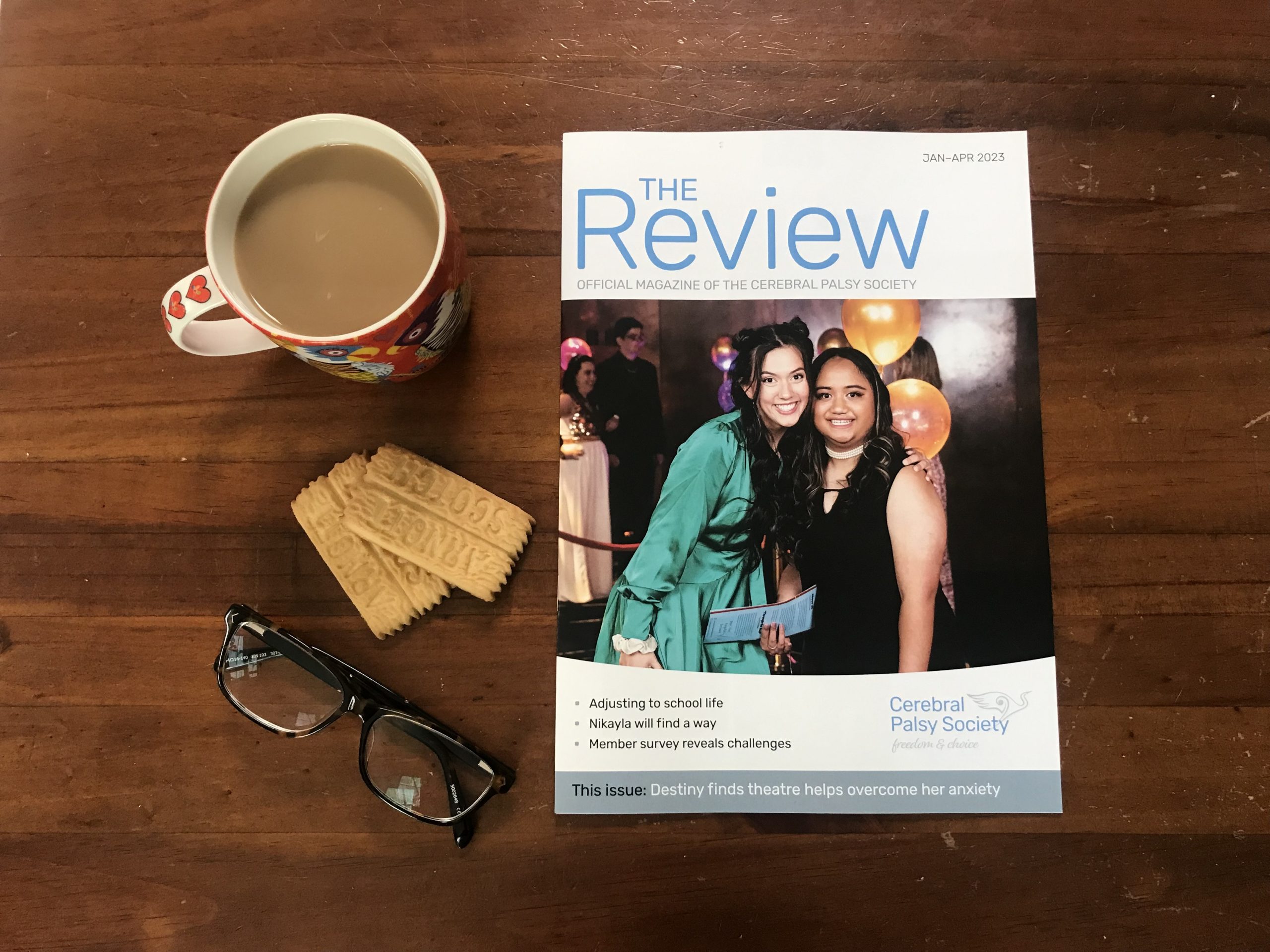 Settle down with a cuppa to read the latest news from the Society:  
 – Kurt fills us in on what it was like running his first Ironman  
– Destiny shares her love of singing and the impact the Glass Ceiling Arts Collective has had on her life  
– Anne remembers her cheeky grandson and shares the realities of raising a grandchild with a disability  
– Nikayla is testament to the adage 'feel the fear and do it anyway'.  
We also share information about getting your child (and yourself) ready to start school, and update you with some of the feedback from the first member survey. 
Check out the latest edition here. 
---
Accessibility for New Zealanders Bill – presented to parliament 
Wednesday, February 22, was definitely a day to be remembered.  
The Cerebral Palsy Society joined the disability community as Access Matters Aotearoa's 14,500+ strong petition was delivered to Parliament.  
The Society's Researcher and Member Support Advisor, Amy Hogan, was among the speakers.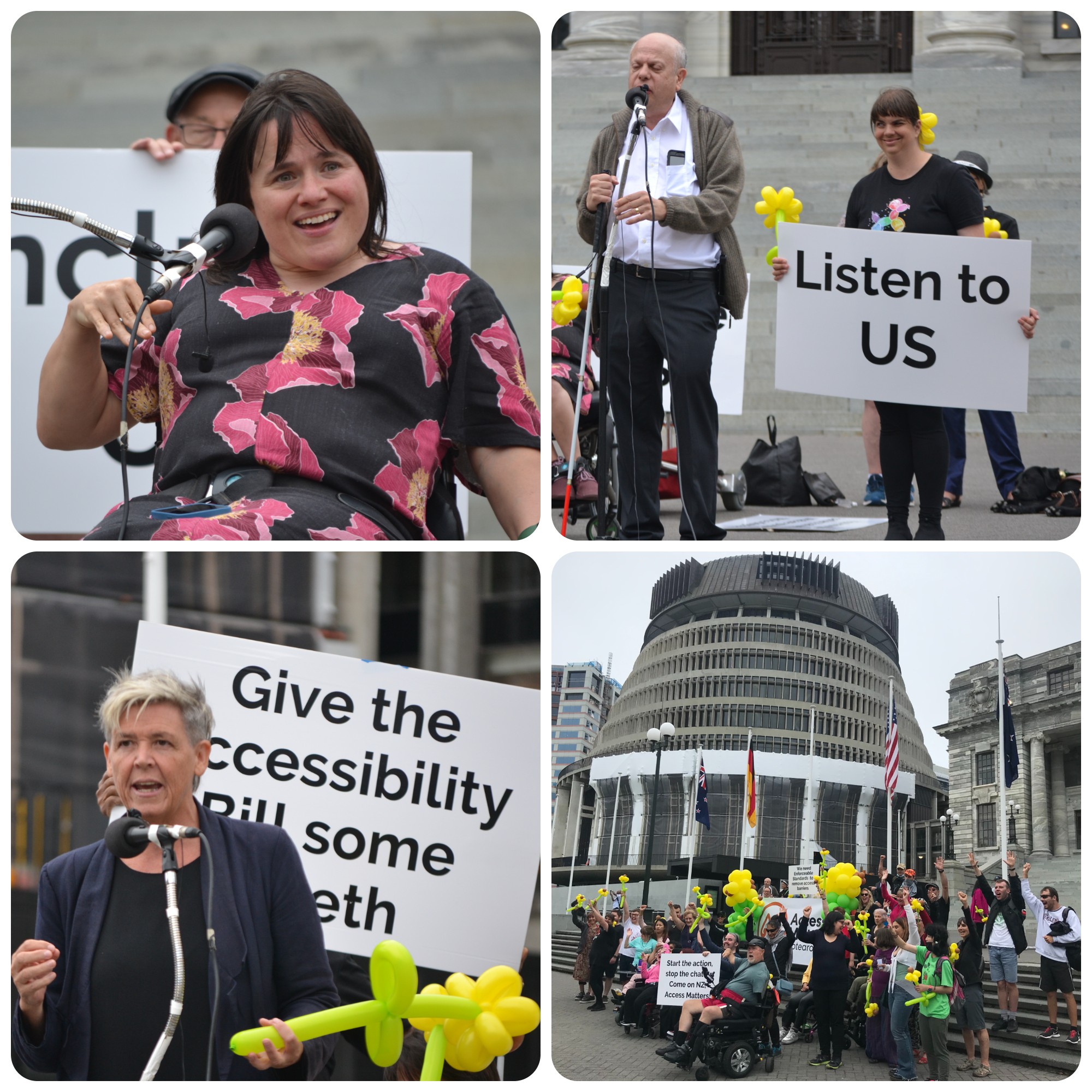 The petition calls on the Aotearoa New Zealand Parliament to strengthen the Accessibility for New Zealanders Bill, so that it includes standards, a regulator, a barrier notification system and a dispute resolution process to remove access barriers.  
Jan Logie MP received the Access Matters Aotearoa petition at Parliament, and David Lepofsky – an international expert on accessibility law, acclaimed Canadian Accessibility Advocate and a long-time supporter and catalyst for the Access Matters campaign – was also there.
Our photos from the day
Stuff coverage
One News coverage
---
Inspired by my Brother 
We're very excited to have Yasmin Wessels supporting the Cerebral Palsy Society next month.  
Yasmin is embarking on a 3125km eight-week journey starting in early March. She will bike the North and the South Islands, and tramp around Stewart Island to raise money for the Society. 
She is doing this in honor of her older brother, Matthew, who was born with Cerebral Palsy.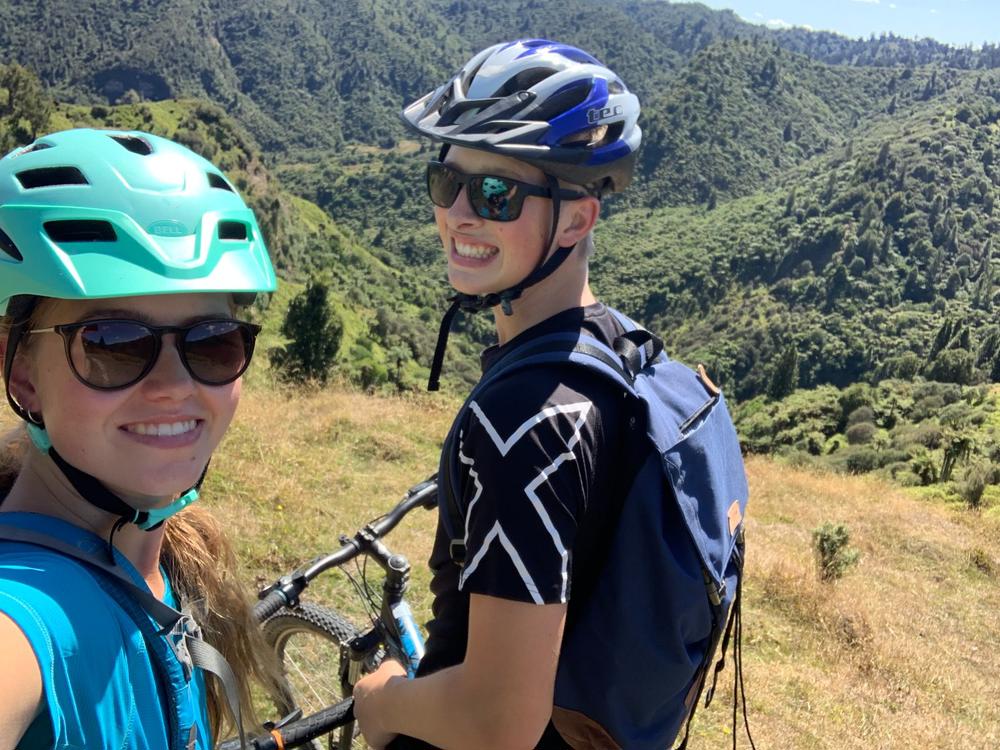 "My brother's physical abilities are affected by his disability which makes sports challenging for him however, he never let that get to him. He always participated in sports, and although he knew he wasn't as 'good' as the other students he always tried.  
"I think to be so resilient and have that sort of grit at such a young age is a testament to his character. He has taught me that although his road may be different and might take longer than most, anything is possible when you put your mind to it. He has inspired me to challenge my body to see what it can do, just like he has been doing since the day he was born." 
We are incredibly grateful to Yasmin for raising awareness of CP and choosing the Society to be the recipient of her fundraising efforts.  
Click here to donate to Yasmin's Givealittle page. 
Or follow her on Facebook and Instagram. 
---
New e-Card suppliers 
We're delighted to be welcoming some new suppliers to the getProgramme.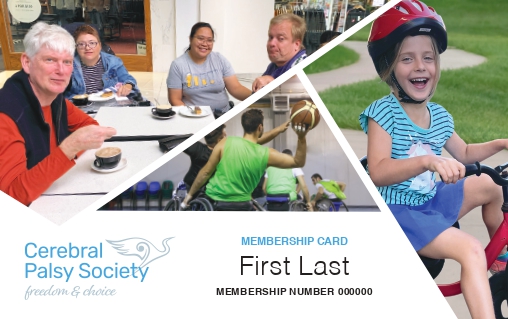 getThis&That
– Kekoa, Nationwide/International, Reuseable cloth nappies, pull ups and associated specialty reuseable products.
– Beach Wheels NZ, Nationwide, Mobility equipment and accessories, beach and all terrain mobility equipment and accessories. 
getPhysical
– Dave Hume Pool, Western Bay of Plenty/Hauraki, Swim school, swimming lessons, water therapy, disability lessons. For all ages and abilities, including special needs and one to one ratio.
– Hawkes Bay Community Fitness Centre Trust, Hawke's Bay, Gym, basketball court, pools.
– Fit Nation, Tauranga, 24/7 gym, health wellness centre.
– Go Glow Occupational Therapy, Manawatū, Occupational Therapy, Physiotherapy.
– NZ Foundation for Conductive Education, Nationwide, Rehabilitation services for babies through to adults. Individual and holiday intensives. Telehealth available. 
For more information about the getProgramme, click here.
For more information about the programme's suppliers, click here.  
Please note – the current round of funding ends on February 28. Details about the new funding round will be shared with you shortly.  
---
Research opportunities 
Two new research opportunities have been added to our website.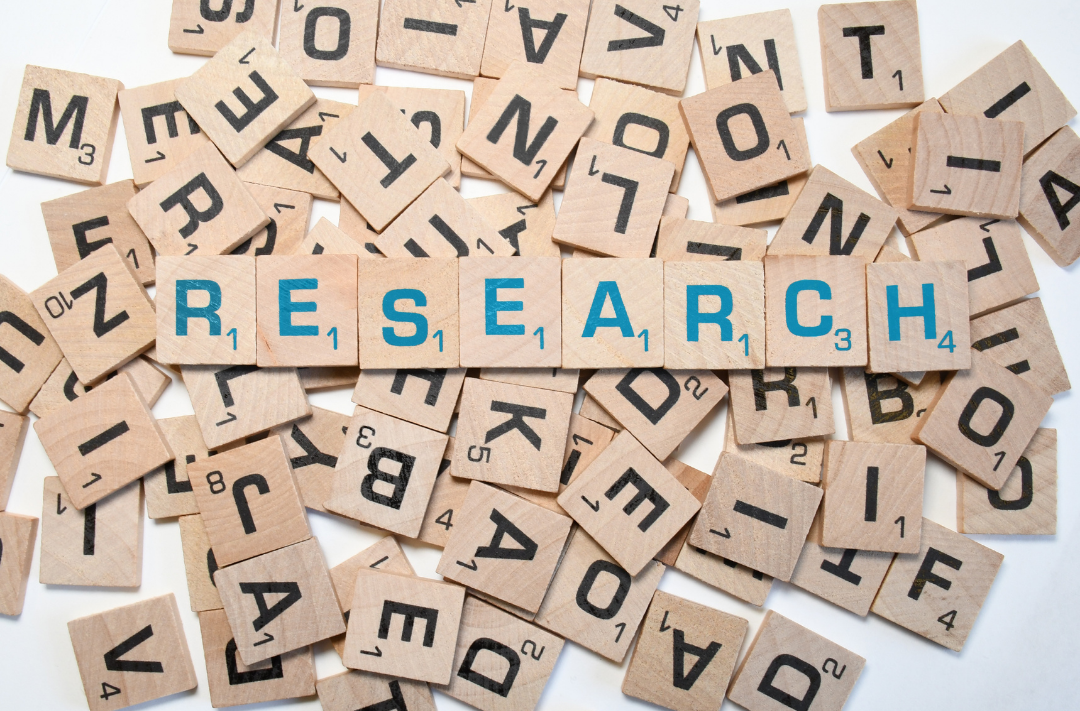 Chronic Pain Assessment in Cerebral Palsy is for:  
– Parents or caregivers of a young person with Cerebral Palsy (2-30 years)
– An individual with Cerebral Palsy
– A clinician working with individuals with Cerebral Palsy (> 5 years experience)  
Physical activity in children and their parents. How physical disability impacts it? is for:  
– Parents and caregivers of children aged 5 – 18 with any mobility or dexterity impairment. 
You will find all the information on the Research Opportunities page of our website.  
---
Community events 
Head on over to the events page on our website to see what is happening around Aotearoa.  
Among the events coming up are:  
Show Your Ability 2023 
New Zealand's premier annual disability equipment show. 
– Wednesday March 15th – Hamilton – Claudelands Events Centre
– Friday March 17th – Palmerston North – Central Energy Trust Arena 
– Wednesday May 3rd – Auckland – Eventfinda Stadium – North Shore
– Tuesday May 9th – Christchurch – Pioneer Recreation and Sport Centre
– Wednesday May 10th – Dunedin – Edgar Stadium 
What's Outside the Box – Transition Expo
An expo for disabled people exploring life outside of school. 
Saturday, March 18 2023 at Whitireia Polytechnic, WK Building, 3 Wi Neera Drive, Porirua. 
Adaptive Mountain Biking – Give-it-a-go event 
Come and give it a go, meet other keen adaptive riders, and check out a range of adaptive bikes and trikes!  
Saturday, March 18, 9am to 5pm, Redwoods Under The Sails, Rotorua. 
Halberg Games – 2023 
The Halberg Foundation's three-day national sports festival is open to physically disabled and visually impaired athletes aged eight to 21 years. 
Friday 14 April – Sunday 16 April 2023 at Kings College, Auckland. 
There's more information and plenty more events listed on our website. 
---
That's all for now, we look forward to updating you with more news soon.  
And please be sure to reach out if we can support you in any way – we're here to help.  
Ngā mihi,
Clare and the CP Society team