Our Members - Their Stories
Zac's following his dream
25 Nov 2022
Zac Schultz is one of more than 100 young people with Cerebral Palsy in New Zealand that the Halberg Foundation supports to be active in sport and recreation every year.
By Halberg Foundation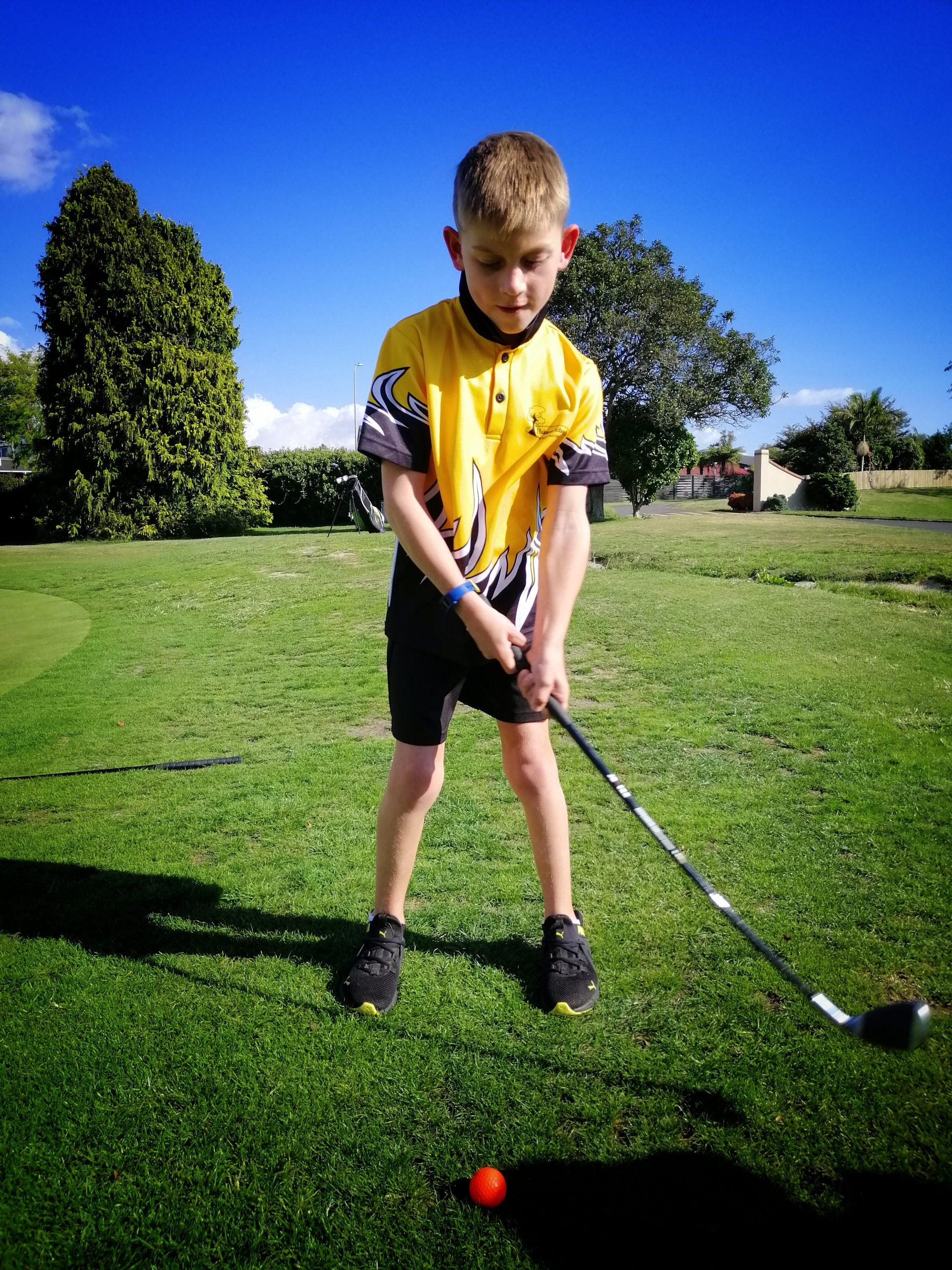 Nine-year-old Zac Schultz dreams of becoming a professional golfer, and he is well on his way with the support of the Halberg Foundation.
The Halberg Foundation is a charity founded by Olympic champion Sir Murray Halberg ONZ MBE in 1963, which aims to support physically disabled young New Zealanders to be active in sport and recreation.
Zac has spastic diplegic Cerebral Palsy and is a member of the Cerebral Palsy Society.
The Hamilton youngster connected with the Halberg Foundation at just six-years-old after Honey Hireme-Smiler, Senior Adviser for the Foundation, delivered an Inclusion Training at his school, Hukanui Primary School.
A grant for golf lessons through the Halberg Activity Fund has helped Zac find his passion for the sport.
"I love to play golf and by receiving the grant it has allowed me to pursue a sport that I am passionate about," Zac says.
Zac attends lessons at a Hamilton golf course, where he has already made friends.
His dad, Rob, has become an associate member of the Futures Golf Programme so can join Zac at the courses and play alongside him.
"It is great to see Zac being so excited to attend his coaching sessions and wanting to get out and play. He cannot wait until he is good enough to be able to go out onto the main courses," Rob says.
Every year the Halberg Foundation connects young New Zealanders with physical disabilities, including Cerebral Palsy, to sport and recreation opportunities.

Regionally based Advisers throughout Aotearoa work with schools and whānau to help make this happen.
Advisers deliver Inclusion Training courses to schools, clubs and organisations which teaches the core fundamentals on modifying physical activity to include all New Zealanders in mainstream activities, events and programmes.
A highlight on the Halberg calendar is the Halberg Games – a national three-day sports festival for the tamariki and rangatahi the Foundation supports. 
Athletes represent their regional teams across the weekend with a variety of sports and activities on offer from beginner to competitive including; athletics, swimming, golf, football and many more.
On-site accommodation, opening and closing ceremonies, regional camaraderie and festivities go side-by-side with the sporting action, making it a fun weekend for the whole whānau. 
Find out more
For more information and to connect to your local Adviser go to www.halbergactive.co.nz
You can keep track of Zac's sporting success on his website and on Instagram.
---
This article was originally published in the September to December edition of The Review magazine.
For more information:
Melanie Louden
Communications Manager
melanie@cpsociety.org.nz
Mobile: 022 087 8191