NEWS & UPDATES
Annual Impact Report 2021-2022 
27 Oct 2022
We're delighted to be presenting to you, the Cerebral Palsy Society's first Annual Impact Report.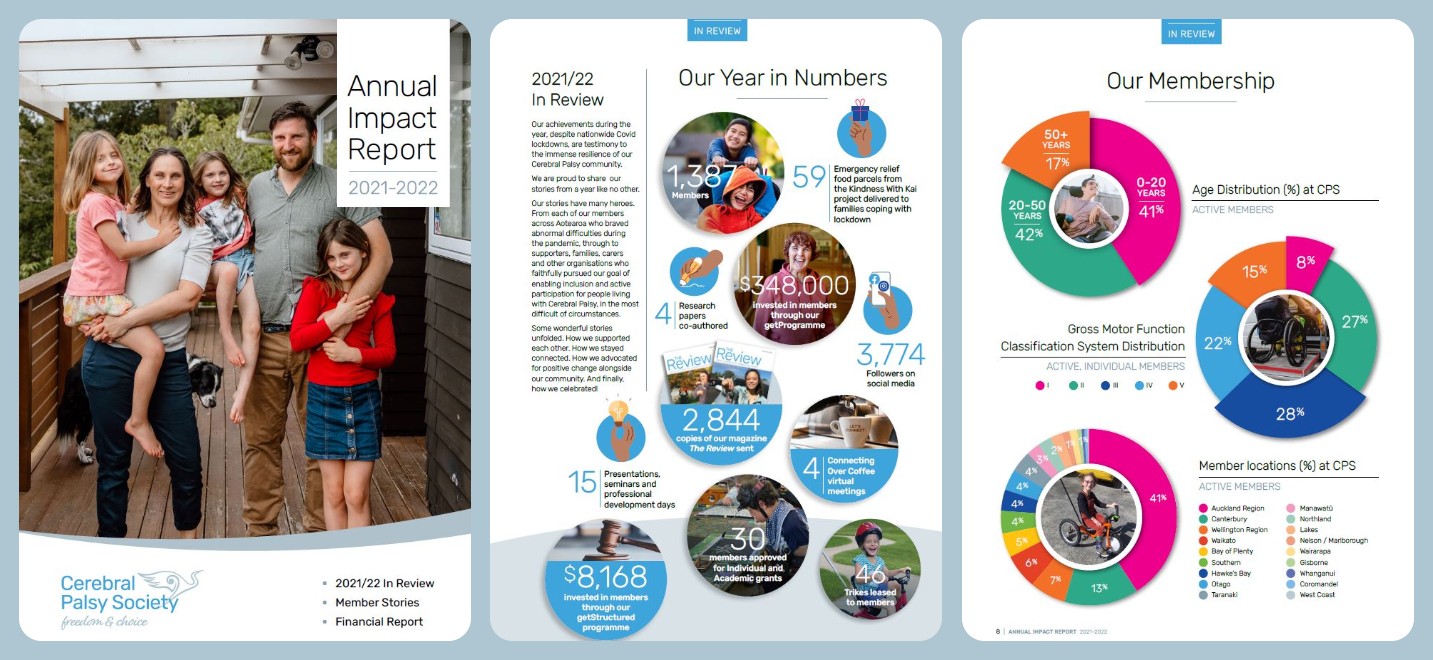 The Annual Impact Report 2021-2022 covers everything from the work we've done for our members over the past financial year, through to the Society's financial report.   
While we are required under new reporting standards to provide 'service performance information', the report is also an opportunity to tell our story and provide members, funders, and other stakeholders with our key aims and objectives, and provide an update on how we have been achieving our goals. 
You can read our Annual Impact Report 2021-2022 here.