Ongoing classes
Classes are held by disability organisations, charities, community groups and businesses around the country.
* Please note – events are subject to change. The Cerebral Palsy Society has no control over whether the the external events listed below go ahead or not.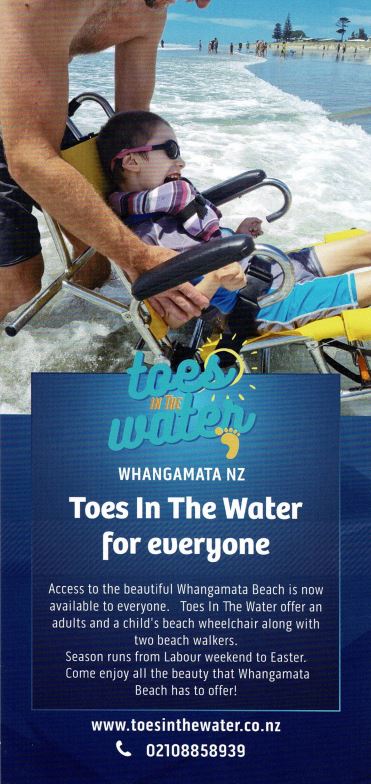 Toes in the Water Whangamata
Toes in the Water Whangamata (TITWW) is a community initiative which enables access to the beach for those who require assistance getting their toes in the water.
TITWW has beach accessible equipment available, including an adult Sandcruiser wheelchair, a child's Sandpiper wheelchair and two adult walkers.
Beach accessible matting has been provided at Williamson Park within easy access to the water.
Volunteers run the venture from the small shed behind the Whangamata Surf Club. The user's carer is responsible for taking the wheelchairs onto the beach and into the water.
This is a free service run by donations.
Bookings can be made online or call 027 885 8939.
TITWW website

Glass Ceiling Arts Collective
Do you want to be part of a Youth Arts programme that celebrates diversity? Do you want to join classes where:
Everyone is welcome (with a disability and without)
Everyone's unique talents are celebrated
Young people choose what they want to do. Youth Voice is encouraged.
Classes are affordable and accessible
You get to be a star!
Then you need to join Glass Ceiling Arts Collective.
Glass Ceiling Arts Collective is an Arts charity; it's a community who believe that young people with disabilities should not be defined by their disability but, rather, they should be afforded the opportunity to enjoy the performing arts alongside their non disabled peers. The benefits for the young person with a disability are untold. Similarly, the benefits for young people without disabilities, and indeed the whole of society, are untold too.
Classes are currently held in Auckland (Rodney, North Shore, West Auckland, South Auckland) and Tauranga. 
Information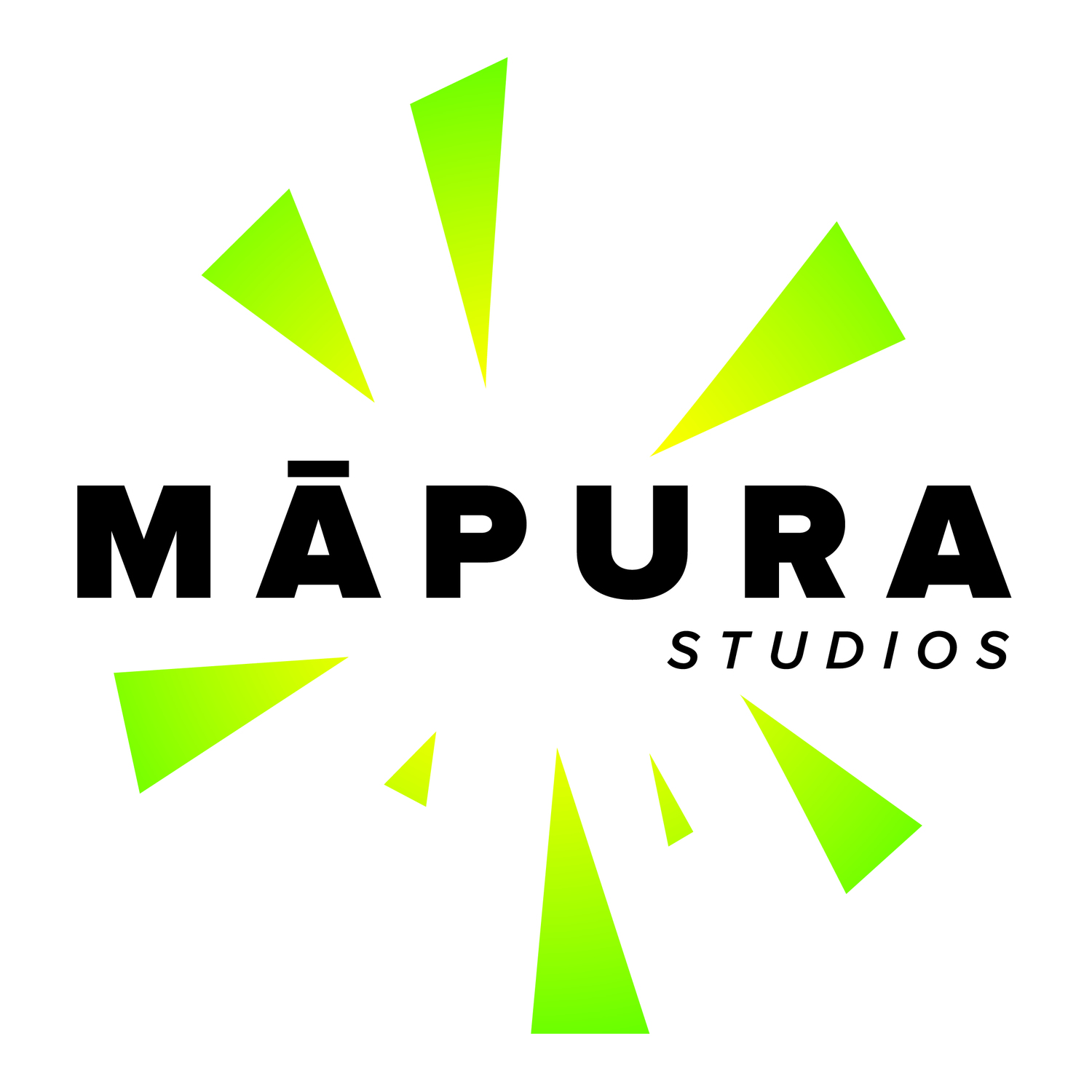 Māpura Studios
Māpura Studios offers an online creative programme – MOA (Māpura Online Artists), as well as a creative space located in central Auckland with satellite groups in other areas.
People of all ages, diversity and need can participate in inclusive, multi-modal art classes and art therapy programmes. These include visual art, music, cartooning, dance, performance and therapy programmes.
The MOA programmes are free and are hosted by Māpura tutors on Zoom, delivering creative classes to diverse communities and individuals, no matter where they live in Aotearoa New Zealand. 
Māpura Studios is an independent organisation, administered by Panacea Arts Charitable Trust and funded by grants and programme fees.
You can read more about Māpura Studios and our member's experiences here. 
---
MOA (Māpura Online Artists) programmes 
Studio programmes
More info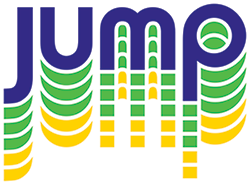 JUMP's Disability & Sensory programme
JUMP's Disability & Sensory programme provides "an exclusive environment for those in the community that prefer a lower sensory environment". 
The exclusive Disability & Sensory sessions are the perfect opportunity to try out the trampolines in a lower sensory environment. They turn off all strobe lighting, implement natural lighting where they can, and reduce overall noise levels in the park by turning off the music and monitoring parkwide noise levels. There are no PA announcements on the loudspeaker except in emergencies, and the safety briefings are conducted in small groups or individually without a microphone.
Sessions are held regularly at all JUMP locations (Takanini, Avondale and North Shore) every third Sunday of the month. 
More info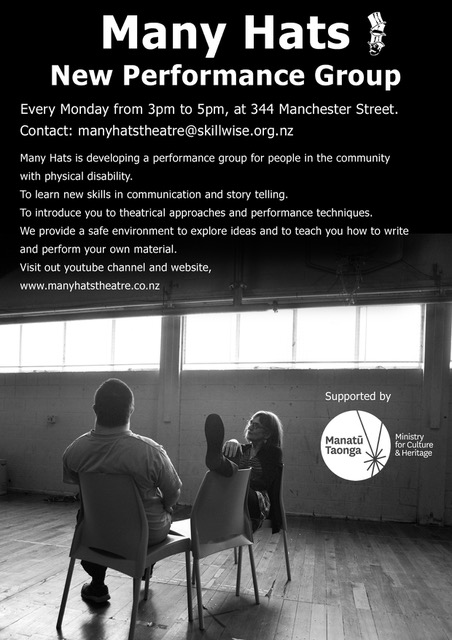 Central Christchurch – Drama Group for adults in the community with a physical disability
Many Hats Theatre Co is part of Skillwise in Central Christchurch. It provides inclusive drama groups that create a performance environment to vulnerable adults, and adults with disabilities, who may never have had the opportunity to access and explore theatre as a way to express themselves and tell their stories.
The group is fully funded by The Ministry for Culture and Heritage so all you need to bring is some enthusiasm and the willingness to have a go.
Mondays 3pm-5pm – Drama Group for adults in the community with a physical disability
Venue: Many Hats Theatre – 344 Manchester St, Christchurch Central (part of SkillWise). 
Use the drive to the left of the building (Bealey Ave end) and the entrance is via a corridor at the rear of the building. Please be in touch if you have any questions
 
Email: manyhatstheatre@skillwise.org.nz
Mobile : 0224320256
 
If you wish to join the class please complete an online registration here or register at the class.
Join Our Online Community
It's an important time to be connected. Connecting with your community is an incredibly powerful way to beat isolation at this time.
Join our online community today where you can speak with CPS staff, and other families around New Zealand who either have, or know someone living with Cerebral Palsy.
Visit our Facebook
Request A Call From Our Team
We're here to help. If you're feeling isolated or need support, our team is available to talk. Sometimes, having someone to chat with can make a huge difference during this time of isolation.
Why not request a call or email from the team today?
Request a call