NEWS & UPDATES
Living Options Seminar
21 Feb 2019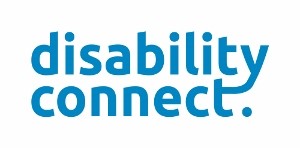 Disability Connect are delighted to announce our first series of Living Options seminars for 2019. 
Information on four options for living arrangements for a person with a disability
This will be presented by Lisa Martin, Hosted by Disability Connect
This seminar explores the four main living arrangements for a person with a disability including information about supports available under each option, funding arrangements, who the providers are, benefits and challenges of each option, etc.
This seminar is ideal for families of a young adult with a disability who is approaching the age or 'readiness' to leave home.
Options discussed include:
Residential Care
Supported Living
Choice in Community Living
Family Governed models
Tea/coffee and biscuits will be available from 15 minutes prior to the start of the seminar.
North Auckland
Wednesday 20th March 7-9pm
Yes Disability Resource Centre, 3 William Laurie Place, Albany
West Auckland
Tuesday 2nd April 7-9pm
Hubwest, 27 Corban Ave, Henderson
Central Auckland
Thursday 2nd May 12-2pm
Disability Connect, 3b Olive Road, Penrose
South Auckland
Thursday 6th June 7-9pm
Mt Richmond Special School, 30 Albion Road, Otahuhu
A copy of the presentation will be given to each attendee and a resource table of information will also be available.
There is no charge for parents or family members attending
Disability Connect now charges $50 including GST for each professional attending (working in the disability sector) attending our seminars. This can be paid by cash, cheque (made out to our full organisation name Parent and Family Resource Centre Inc.) or direct debit. We do not accept credit card or Eftpos payments. We are happy to send an invoice at time of booking of a professional and payment is required prior to attendance. Refunds will only be given if you cancel and this must be made at least 24 hours prior to the seminar. Please phone to cancel.
To book please contact Disability Connect on: 09 636 0351 or admin@disabilityconnect.org.nz (Please provide a phone number and email address when booking) RSVP is essential
RECENT NEWS
RECENT UPDATES