NEWS & UPDATES
Kiwi Bake Off
11 Feb 2020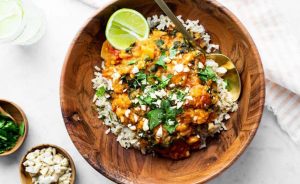 Are you interested in food, cooking & having some fun? 
One50 Group Dream Days have partnered with Hello Fresh to plan a Kiwi Bake off and they interested in hearing from anyone who is interested in taking part.
They plan to get 8-12 Family groups together to participate in this event. There will be two groups one aged 10 – 13 years and the other 14 – 18 years. 
Based in fabulous venue in Mt Wellington, the venue is wheelchair accessible. There will be a cookery student available to join each Family group to provide some local and cookery knowledge. There will also be staff from Hello Fresh to support each Family group. There will be other interesting activities to observe and participate in. We will have a panel of judges to taste the meal and the top 4 Family Groups will then be selected to come back and have a Bake Off on another day (the finale). 
Along with an interest in cooking & desire to have a fun day out our Family groups must:
Have a Family member aged between 10 – 18 years who has a health or disability condition
All Family members happy to participate in the day's activities
Be available on a Saturday – we hope that we will be able to get this ready to go for March
Be able to manage a day of approx 1000 – 1400 at the venue
Able to transport themselves to/from the venue in Mt Wellington
If you interested in being part of this awesome event, please contact CPS Family Support Manager Gemma Overton at gemma@cpsociety.org.nz.
RECENT NEWS
RECENT UPDATES