New Zealand Cerebral Palsy Register Hui Move's To Zoom

Invitation to a hui to talk about New Zealand Cerebral Palsy Register
Kia Ora Everyone.
My apologies to those who have spoken to me about attending the upcoming hui on Monday the 22nd of February to talk about the New Zealand Cerebral Register. It was unclear if we would proceed whilst Auckland was in level 3 lockdown. I can now confirm the hui will run as scheduled via zoom.
Date:  Monday 22 February 2021
Time: Midday 12pm to 1.30pm
Place: Zoom (will be sent to confirmed attendees via email)
Due to our hui now being digital I can put out a final call to interested participants from further abroad than Auckland. Please see details below.
The Cerebral Palsy Register and researchers from the University of Auckland want to find out what Māori whānau with lived experience of cerebral palsy know about the Register. The Register and the researchers also want to find out what information Māori whānau would like to know about the Register.
What you tell us at the hui will be used to make sure information about the Register is suitable for Māori whānau. It is okay if you don't know anything about the Register. You don't need to look up the Register before the hui. We want to talk to people who don't know anything about the Register as well as whānau who do know about it.
Susan Reid (Te Rarawa) from Health Literacy NZ and I (Renata Kotua, Ngati Toa Rangatira) will be running the hui. Other people will be there to take notes. At the end of the hui a doctor will be available to answer any questions whānau have about cerebral palsy. 
It is your choice to attend this hui and you can leave any time that suits you. What you tell us is confidential and will not be shared with your GP or hospital doctors. You only have to talk to us about the things you are happy to share. Susan will record the hui on zoom so she can write up a report from the hui. Susan may use statements from whānau at the hui in her report. Once she has written her report, Susan will delete the recording. The names of whānau who attend the hui or who made statements will not be used in the report. 
Do you know any other Māori whānau with lived experience of cerebral palsy who might be interested in coming to the hui? Talk with them about the hui and if they are interested in attending then contact me with their details so I can send them an invitation letter and the zoom link.
You are welcome to bring whānau with you to the hui. Each whānau will receive a small koha (supermarket voucher), to thank you for your time and sharing your knowledge with us.
Susan and I are looking forward to meeting you.
Please ring or text Renata (021 065 2958) or Susan (027 481 2290) if you are no longer able to attend  
Ngā mihi nui
Renata Kotua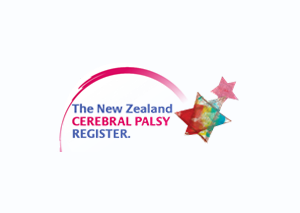 Details
22 February 2021 12:00 - 22 February 2021 13:30