Biofeedback Workshop for Therapists & CP Society Parents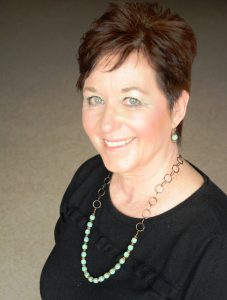 The power of "A-ha Moments": Surface EMG Biofeedback for assessment and treatment in neurorehabilitation.
Workshop description:
This interactive workshop, developed by Pia Stampe, PT, DPT will provide participants with introductory knowledge about the use of sEMG Biofeedback in neurorehabilitation. sEMG Biofeedback is a powerful and engaging intervention that often results in "A-ha moments" where patients realize that they are able to activate muscles effectively for the first time. For children and adults alike, sEMG Biofeedback is highly motivating often leading to fast progress in movement control and ultimately in function. Upper and lower extremity as well as trunk sEMG Biofeedback treatment will be covered in this workshop. As a therapist you will be surprised to see what your patients are actually able to do! Patient demonstrations will be included and participants are encouraged to bring their cases for discussion (time permitting).
Tickets
We have 20 spaces for parents and therapists,
$250 for a full day workshop for therapists

Parents who are members $200
Objectives:
Participants will understand the basic science of sEMG Biofeedback as an assessment and intervention tool in neurorehabilitation

Participants will be able to interpret simple sEMG Biofeedback assessment information for treatment planning

Participants will be able to select and prioritize which muscles to treat with sEMG Biofeedback in order to improve functional tasks

Participants will demonstrate effective electrode placement for optimal use of sEMG Biofeedback

Participants will demonstrate knowledge about the use of sEMG Biofeedback with a variety of pediatricand adult patients in clinic, school and home
Course format:
Lectures
Small group practice with sEMG Biofeedback
Case presentations
Treatment demonstrations with children
Contact hours: 7.5
Schedule: 8AM to 5PM. Two 15-minute breaks will be provided.
Introductions
Lecture: The use of sEMG Biofeedback in neurorehabilitation: the science, patient selection and case presentations
Lecture & Lab: Treatment of Trunk, upper and lower extremity muscles including electrode placements and treatment execution (demo & small groups)
Lunch
Lab: Treatment demonstrations/case presentations by course participants
Lecture/Discussion/Questions: Use of sEMG Biofeedback intervention in different delivery systems and at home
Start:
March 25 2020 8:00
Location:
Cerebral Palsy Society Office
8 Railway Street
Newmarket
Auckland
Email:
gemma@cpsociety.org.nz