NEWS & UPDATES
The Disability Advisory Panel Survey
28 Feb 2018
Auckland Council has released a consultation document for their 10-year Budget and Auckland Plan.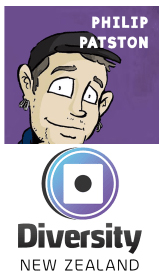 As one of the council's engagement mechanisms with diverse communities, the Disability Advisory Panel is seeking feedback on the key issues that affect our communities and possible solutions. Your feedback and comments in this survey will help the Auckland Council Disability Advisory Panel form its views on the council's 10-year budget plan and Auckland Plan.
The panel's views based on this survey will be presented to the governing body on 21 March 2018.
https://www.surveymonkey.com/r/dap-budget
PHILIP PATSTON
diversitynz.com
RECENT NEWS
RECENT UPDATES