NEWS & UPDATES
Adults Trikes For Loan
11 Dec 2019
The Cerebral Palsy Society have two adults trikes for loan over summer for members. The trikes are now available at the Cerebral Palsy Office at 8 Railway St, Newmarket, Auckland. We will fit and adjust the trike to the rider so call us to make an appointment. 
If you like the trike, there are also options available for purchase, after the trial! 
INTERESTED? Contact us to set up an appointment: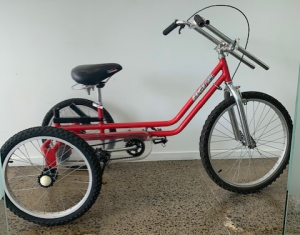 Trike 1/ Red Medix 21 Trike (Size- Adult)
Trike has  20  & 24 inch wheels
Adjustable handle bars                 
Wide comfort seat                                            
Hand-brakes
Shoe/toe clips  
---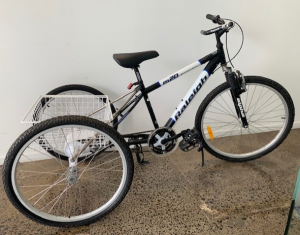 Trike2/  Black Raleigh Trike (Size- Adult)
Trike has 24 & 26 inch wheels
Gears and differential
Shoe/toe clips and heel straps
Hand-brake
Shopping basket            
Note: The wheels on both trikes are not removable – a large van, people mover or bike carrier is needed for transportation. 
RECENT NEWS
RECENT UPDATES