The Society's Constitution
By joining the Cerebral Palsy Society you agree to be bound by the Society's Constitution. Click here to read/download a copy of the Constitution.
---
The Society's AGM 2021
The 2021 AGM was held virtually at 2pm on Sunday, 17th October 2021.
In keeping with the uncertainty caused by Covid-19, the Board decided that the AGM would go ahead and attendance in a virtual capacity would be enabled. 
The Board members elected/re-elected at the AGM were: 
Daniel Clay

 

George Hewitt

 

Pippa Huddleston

Emma Lovett

 

Katherine Thomas

 

Reuben Woods

 
Three Board members retained their position on the Board until the 2022 AGM, and therefore did not stand for re-election:  
Renata Kotua 

 

Merryn Straker 

 

Meg Smith

 
Click here for more information about the election of the Board members for the 2021-2022 term. 
The following documents for the 2021 AGM can be downloaded here:
AGM 2021 Minutes from the 2020 AGM
Consolidated Financial Statements – Year ending 30 June 2021
AGM 2021 Biographies of Board Nominees
Please note: The Cerebral Palsy Society's Constitution allows for nine board member positions and also requires 50 percent of previously elected board members to stand for re-election at each AGM.

 

Here is a breakdown of our current board members:

Emma Lovett

 (Current Board President, elected 18 Oct 2020) – 

Standing for re-election at the 2021 AGM  

Renata Kotua

 (Current Board Vice President, elected 18 Oct 2020) – 

Not standing for re-election, retains her position on the Board until 2022 AGM  

Merryn Straker

 (Current Board Treasurer, elected 18 Oct 2020) –

 

Not standing for re-election, retains her position on the Board until 2022 AGM 

 

Meg Smith

 (Current Board Secretary, elected 18 Oct 2020) – 

Not standing for re-election, retains her position on the Board until 2022 AGM  

Reuben Woods

 (Current Board member, elected 18 Oct 2020) – 

Standing for re-election at the 2021 AGM

 

 

Daniel Clay

 (Current Board member, Co-opted to the Board to fill a vacancy Dec 2020) – 

Standing for re-election at the 2021 AGM

 

 

Pippa Huddleston

 (Current Board member, Co-opted to the Board to fill a vacancy Dec 2020) – 

Standing for re-election at the 2021 AGM  
Nominations and remit submissions were to be received by the Society by 4pm, Friday September 17th 2021 and are now closed.
Please RSVP / send apologies to clare@cpsociety.org.nz.
If you have any queries regarding this notice, please contact the office on 0800 503 603 or please email Clare on clare@cpsociety.org.nz.
Voting papers were sent via email and mail to current financial members of the Society by electionz.com on September 24, 2021. If you have any queries about the voting process please contact electionz.com directly – iro@electionz.com or call the freephone help line on 0800 666 937.
---
The Cerebral Palsy Society's 2021 AGM is proudly managed by electionz.com.
electionz.com has:
Spent 22 years running elections
Run 3,500 individual elections
Held 1,500 online elections in New Zealand and Australia
Processed 80,000,000 votes.

---
The Society's Board
Emma Lovett – Chair / President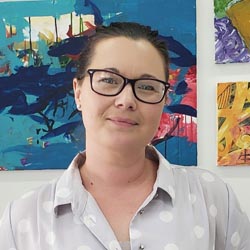 Thank you for the opportunity to represent you, the Members, in the role of Chair / President of your board. 
My 5-year-old son, Reid, has Cerebral Palsy.  Although we are early in our CP journey, there are numerous areas that can, and should, be improved by our Society to set up pathways for a smoother transition into adulthood. 
My family and I can relate to many people who are travelling the hurdles medically, financially, educationally, and personally. We have undertaken many rounds of intensive therapy both in New Zealand and overseas.  We fund-raised to take Reid to St Louis, USA for SDR surgery, which was successful in achieving a greater level of mobility and independence for Reid.
Success of the society will be driven by strong member engagement and feedback, alongside thorough analysis of the overall operations of the Society before any major decisions are made.  2020 brought with it a whole lot of change and a new world, as a community we are continuing to evolve and adapt to the "new normal".  We invite you to express your thoughts and expectations.  We have an opportunity to bring about the right change and move forward positively by providing Freedom and Choice of our Members.
In 2019, I founded the business 'Adaptive Footwear' which brings orthotic and user-friendly footwear options to New Zealand.  Managing and operating our business has enabled me the privilege of meeting and talking to many of our members and gaining a greater understanding of the support and resources people of all ages require.  Being entrepreneurial, I look at things from a holistic view, am collaborative, and not afraid to seek solutions outside of the box.  I invite open, honest conversation to ensure decisions are made in accordance with the evolving needs of our community.
I have an operational background in Government departments including Child Protection Services and New Zealand Customs Service. In my role as a Senior Customs Officer, I trained new Officers, as well as created and implemented a national training framework to formally structure the learning of policies and processes. 
I am looking forward to working with our Members and Staff.
---
Renata Kotua – Vice President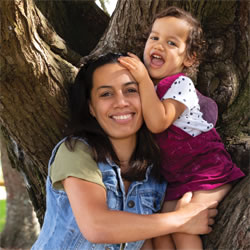 Kia ora tātou. Ko Renata tōku ingoa. He huri noa āhau ki Hongoeka. Ko Ngāti Toa Rangatira tōku iwi.  (Hello everyone. My name is Renata. My iwi is Ngāti Toa Rangatira & I grew up in Hongoeka Bay, Plimmerton). I've called Auckland home for over 10 years now. I live in Mount Roskill with my cheeky 4 year old daughter Te Ākau.
I have a background working as a commercial photographer and more recently in disability youth development. I am in the midst of a mid-life career change, ⅔ through training toward becoming an educational psychologist. While I am studying I work as a research assistant for the University of Auckland on a joint project between Te Kupenga Hauora Māori, the Māori Health Department of Faculty of Medical & Health Sciences and the NZ Cerebral Palsy Register addressing inequalities in health between Māori  & Non Māori with CP. I was also selected in 2020 to join the Disability Advisory Panel for the Auckland City Council.
I spent the first 30ish years of my life ignoring my disability, striving to be as normal as possible. I had no disabled friends and I refused to engage with disability supports. I couldn't drive, couldn't swim, didn't have many friends & my apartment was a mess because I was always too tired to clean it after dealing with public transport & being on my feet working retail.
Thankfully with maturity has come true acceptance. I finally made peace with my CP & figured out how to work smarter, not harder. I am ultimately much happier as a result. These days I drive, I have wide & inclusive circle of friends, I get home help & in 2018 I learned how to swim thanks to support from the Get Physical Program. For me to be able to enjoy the water with my daughter every summer has brought us both so much joy & has significantly improved my quality of life. In addition to this having another form of exercise to add to my current boxing, cross-fit and stretching routine has improved my mobility significantly. 
I am a firm believer in opportunity and prosperity for all regardless of your ability or where you come from. I feel privileged to be in a position to contribute to the board by sharing my life experience, insight and perspective. For me it is essential that the CP Society is relevant to everyone in Aotearoa with Cerebral Palsy and that moving forward we offer supports to improve the quality of life for all our members and that we deliver in a way that is meaningful, practical, sustainable and kind.
Outside of work and study I am happiest when I am out and about with my girl – we frequent playgrounds, pools and beaches all over town and we both get very excited when we see our kai coming to the table when we go out to eat.
---
Merryn Straker – Board Treasurer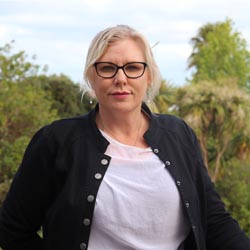 I am the Chief Operating Officer of Straker Translations, a company co-founded with my husband Grant and now listed on the Australian Stock Exchange. Currently also a director for T3W a Maori tech initiative to grow large NZ Maori export businesses. Merryn and Grant have three boys and their middle son Oscar has Ataxic Cerebral Palsy.  
My work life includes growing a large mostly export business in 10 countries but firmly keeping our core roots and head office here in New Zealand. I have strong technical skills and system and process knowledge and have driven our business in the translation of 140 languages across all manner of industries.
I am passionate about the CP Society advocating for change at the governmental level to even up the playing fields for families of non ACC CP kids and adults to enable better access to therapy and equipment.  It doesn't matter if you are on an ACC path or a non ACC path we all have challenges to deal with but we need to work out how to get more meaningful inputs for the non ACC kids and adults to lighten the load on their lives.   
I'm  strong believer in the benefits of intensive therapy  – not necessarily about week in week out – but incorporating short intensives to enable an uptick in function and then to carry on in the home environment in everyday life.   Dr Karen Pape's work and input with Pia Stampe for Oscar was life changing and the mantra 'Habit hides recovery' was proven immensely with our son.   The options available to change the lives of from baby to adulthood is rapidly changing offers greater chances to live a better life with better work opportunities and a chance to participate in a meaningful and enjoyable way in Society.  
It is important the Society has something to offer for all members and all ages and stages but the best way we can do this is to create meaningful governmental change so we change from providing vouchers that are essential to many members to enabling them to access those essentials at a governmental level.  It's not always about get the government to spend more it can be about repurposing how it is currently provided. I look forward to working with the Board on a journey to enact meaningful change – it won't be quick but if we don't start the journey we can't hope to get any success.
---
Daniel Clay – Board Member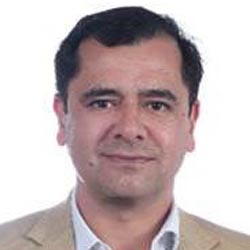 I ran for the CPS Board because I want the Society to provide the best possible service to its members and those living with cerebral palsy.  This requires its members' interests and achieving the Society's objectives being the focus of all decisions.
I want to seek to achieve good governance practices, transparency and responsibility to members.  To make decisions which promote the success of the Society and its commercial entities for the ultimate benefit of and focus on those living with cerebral palsy and their families.  As a charitable and member-based organisation, the CPS must ensure it provides programmes, support and advice in a way that is both effective and responsive to the changing and growing needs of its members.  I believe that advocacy to Government (central and local) agencies and NGOs is a crucial part of the role of the CPS to achieve both recognition of and support for the cerebral palsy community.
My 8 year old daughter has cerebral palsy and I and our whanau have a deep understanding of the challenges of living with cerebral palsy.  I believe I can use my professional experience and expertise to benefit the CP community, with a personal insight to the issues and challenges that cerebral palsy can create.
I am currently Chief Executive Officer of a property development and investment company.  I have held directorship positions on various company Boards, and was a practising lawyer for 20 years with two national commercial law firms and a partner in both firms for 10 years.  I believe this experience provides me with the skills to provide the oversight and insight into shareholder/member facing organisations such as the CPS, investment companies (such as the CPS's commercial subsidiaries) and a keen client (member) focus.  My legal background also provides me with the ability to ensure good governance practices are implemented and risks and compliance are managed well.
---
Pippa Huddleston – Board Member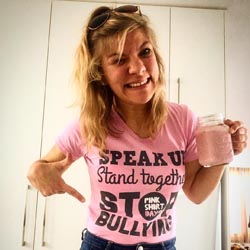 Kia ora kotou, I'm Pippa and I'm honoured to be a member of your Board of Directors. I am 25, and am currently working towards my PhD in the Mighty Waikato. I have had Cerebral Palsy my whole life, so consider myself a bit of an expert on the matter!
I grew up in Hawke's Bay, studied at Lincoln University, then lived in Christchurch and Auckland for a year each before returning to study in Hamilton. I bring a unique out-of-Auckland perspective to the Board, which I feel is pivotal given our widespread membership.
I have been involved in youth leadership in various capacities since I was 15, and am passionate about the personal development of our rangatahi. Ensuring youth and young adults with CP have equal opportunity as their peers to gain and refine intra- and inter- personal skills is a priority of mine. I have always been made to feel like I can do anything my siblings, peers and colleagues can do, and I would like to see the CPS become a space that allows others to feel the same.
Outside of the CPS, I am also a full-time student, a member of the Board of Directors for CanTeen Aotearoa and a small-business owner. I love going on adventures to catch up with friends and family whenever I can! The juggle is real, but I love being busy and am most efficient when I have a full plate!
I look forward to working with and for you all!
---
Meg Smith – Board Secretary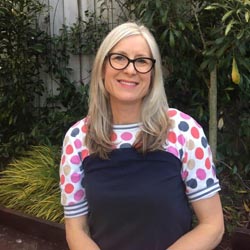 I am mother to Molly who is 10 years old and has cerebral palsy, and Archie who is 8 years old.
I am part of the NZ CP Clinical Network, a quality improvement program that aims to provide clinical leadership in the development and maintenance of a nation-wide clinical service for children and youth who seek services and support for CP care. This work is led by the CPS and the Paediatric Society of NZ and its success is heavily dependent on this close partnership to ensure there is a strong linkage with families, children and adults living with CP. The work includes progressing in areas such as, detection and early intervention, improving transition between youth and adult services, exploring the potential for NZ based SDR surgery and intensive therapy opportunities. I see this work as crucial for improving and progressing the way people with CP are supported in NZ and ultimately with optimising outcomes and quality of life.
I have been a nurse for over 25 years and in the last 15 years I have worked mainly in health management. I have a Masters in Health Management with first class honours. Previously I worked as the Charge Nurse Manager for the Paediatric Orthopaedic service at Starship Children's Hospital where many children with CP came through the service. This allowed me to gain insight into the challenges and barriers that families living with CP face. In my current Clinical Nurse Specialist role, I facilitate a quality improvement program across three hospitals within Waitemata DHB. The program focuses on capturing the patient's experience of care received, which is used as a driver for quality improvements to care delivery.
Like many parents of children with CP, I have dedicated a lot of time and energy into navigating the health and education systems in order to optimise outcomes for my daughter. This, along with my professional experience, has given me a good understanding of systemic structures across government services in NZ for our children living with CP. I have a strong desire to use my skills, knowledge and experience to help make a difference to improving the lives of all people living with CP and to help navigate our society into a strong position of advocacy and leadership in health, wellbeing and inclusion.
---
Reuben Woods – Board Member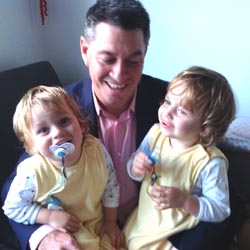 Kia ora koutou, I have been a corporate solicitor for over 20 years working in New Zealand and London, and a partner at global law firm DLA Piper for approx. 10 years.  I have a teenage daughter (Phoebe) and 6 year old identical twin boys (Nico and Quinn), one of whom has CP.  My partner is a medical doctor which helps our whanau to navigate and understand the various treatments and therapies available to Nico and also the inner workings of our public health system.
My work involves advising corporates, private equity investors and others on acquiring companies and businesses, capital raising, restructuring and governance.   I also have governance experience having sat on the board of a not-for-profit regional sports trust for over a decade. I believe that there is great strength and innovation that can be derived from diversity in decision making, and I am heavily involved in my law firm's Diversity & Inclusion programme and chair our ethnic diversity committee.  I am convinced that there is some real talent in our membership that I would to see the CP Society identify and harness, where possible.
The CP Society is an entity of real substance that can make a positive impact on the lives of members and I believe it must be governed professionally, responsibly and transparently. 
I (and my children) proudly whakapapa to Kai Tahu.  I used to be obsessed with surfing but nowadays enjoy spending my spare time with my kids and partner. 
---
To contact the Board please email them at board@cpsociety.org.nz