Cerebral Palsy Therapy – Half Day Course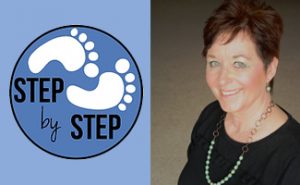 Thursday, 14th February 2019 (Including morning tea)
Half Day Therapists Meeting – $100.00
Download Half Day Course Objectives
*******
Pia Stampe, PT, DPT  from Step by Step presents:
Understanding and taking advantage of pediatric neuroplasticiy and brain recovery opens the door for real change in function for children with cerebral palsy: A systematic and intensive treatment model developed by Pia Stampe, PT, DPT and Karen Pape, MD.
In a series of talks to therapists, parents and officials, Pia Stampe, PT, DPT, will discuss an intervention model for children with CP that focuses and builds on their BEST POSSIBLE PERFORMANCE as proof of brain recovery and rehabilitation potential.
All too often parents told that there is no hope for progress or cure for their children.
All too often parents are told to be satisfied with "good enough".
It is time that we embrace 21st century science and reset our expectations for outcomes in children with cerebral palsy.
Karen Pape, MD speaks eloquently in her book, The Boy Who Could Run But Not Walk, about why we should expect a CURE for some and IMPROVEMENT for all children with CP. By giving children and teens with CP the right type of intervention and training, at the right time during the child's peak periods of brain plasticity and recovery, outcomes will improve for all.
Pia has worked with Dr. Pape for over 15 years and together they have developed a systematic, intensive treatment model that allow children with CP to meet their true potential.
Parents whose children have gone through Pia's intensive program have said the following:
"We never knew that she was able to walk and run normally and when we understood what that means, the stars are the limit just like it is for all our children"
"This approach makes it so simple that we leave feeling empowered and not overwhelmed"
"It is hopeful to have an explanation and a plan"
"The interventions you did will be life changing for her"
"I finally know it is possible for him to be so much more and to be more able, to be more capable"
"Dr. Pape and Pia have a different thought process: Alignment, Awareness, Activation and Strength. These 4 factors bring EVERYTHING together to get the function that my son, and YOUR child are capable of!
Location:
Novotel Christchurch Cathedral Square
52 Cathedral Square
Christchurch
Google Map
Contact:
Jacqui Parkinson
Email:
events@cpsociety.org.nz